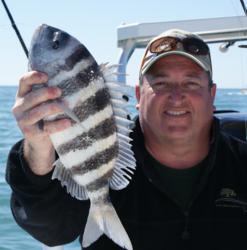 Wild Game Network allows you to use your time wisely searching our site by species of fish or wild game as well as the interactive map for your favorite location.
Ankeny, IA (PRWEB) May 06, 2011
While developing The New Wild Game Network the creators found that most people have a pretty good idea of what they want to do on vacation and where they want to go, but it is time consuming (and often frustrating) to blindly research and then plan for their specific outdoor adventure. The Wild Game Network was designed to be an efficient, easy to use, one-stop internet location for outdoorsmen looking to book resorts, lodges, outfitters, cabin rentals, campgrounds and sport fishing charters.
There are some interesting facts about how people plan their vacations—they frequently use the words "Vacation Rentals" in their web searches. This leads to a question of what is expected to be found when searching vacation rentals. Is the intention focused on cost, location, amenities? The search criteria on almost all existing websites are limited to lodging type, number of beds, baths and location. When you search the internet for a place for a memorable vacation don't waste time and opportunities, get outdoors quicker with a set plan on the New Wild Game Network.
Wild Game Network allows everyone to use their time wisely searching the site by species of fish or wild game as well as the interactive map for a favorite location. Another reason the next great Outdoor Adventure can easily come true is because of the Wild Game Network's network of business owners who help organize the small details and then all can enjoy their vacation. Instead of blindly searching for vacation rentals on the internet, start the vacation planning by logging on to http://www.wildgamenetwork.com/. The New Wild Game Network believes in customer satisfaction. Everyone will love it!
The wilderness is a wonderful place and there is plenty of it all around us. Let's get up and get going! Go experience something that people seldom, go hiking on a mountain trail, sit by a river, fish in a mountain stream, rent a cabin, hire a fishing guide or outfitter and experience the wild for some special days. The New Wild Game Network wants to help outdoor adventurers or not so, get there and to keep coming back—it's a win-win for all of us who love the great outdoors!
About Us -
The Wild Game Network was created by sportsmen for sportsmen and women who wanted an easy to use on-line travel website for the hunting, fishing and camping industry. Through their own personal experiences, the founders realized a single resource did not exist to meet the needs of both potential customers and resort owners via a network. The creative result is http://www.wildgamenetwork.com, a network that caters to all of these North American and Canadian customers with plans for worldwide distribution. By minimizing the cost to list properties and maximizing the content, the founders of Wild Game Network have created the ultimate website for all outdoor enthusiasts to help them locate their next "wild" adventure.
###