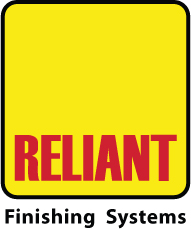 First quarter profits were 218% above profits reported for the first quarter of 2010 and 41% higher than those reported for the fourth quarter of 2010.
Somerville, AL (PRWEB) May 11, 2011
Reliant Finishing Systems reported that the company's first quarter 2011 profits exceeded 2010 forecasts and set a company record for quarterly performance. First quarter profits were 218% above profits reported for the first quarter of 2010 and 41% higher than those reported for the fourth quarter of 2010. The company attributed the increase to a combination of disciplined spending and significantly larger sales volume.
During 2009, Reliant updated the way the company's products were marketed to end-users, which dramatically increased success in the "batch" powder coating equipment market. Reliant's Executive Vice President, Mr. John Thomason, believes that careful management of operating expenses helped contribute to overall profitability. "A mix of vigorous equipment maintenance practices, combined with more efficient use of raw materials, helped us keep production costs in check," said Mr. Thomason.
Reliant built relationships with progressive online sales outlets, such as Spray Booth Supplies (http://www.sprayboothsupplies.com), that led to an increase in overall sales. "We've also benefitted from the distribution partnerships we've made in the past three years. We are very fortunate to have so many motivated people working with us," Thomason added.
Mr. Michael Schuerer, President of Reliant Finishing Systems, agreed with Thomason's assessment. "The cost of steel increased dramatically in late 2010. Also, some of our suppliers used the economic climate to justify bumping their prices by as much as 20%. Our purchasing managers reexamined the way we select and retain vendors. As a result, we were able to form new partnerships that have helped keep our spending on target in 2011. In the same way, our production managers responded to increases in the price of raw materials by challenging our manufacturing personnel to reduce waste. By the middle of the first quarter of 2011, these initiatives were really paying off," he said.
Mr. Franklin Slaton, Reliant's National Sales Manager, commented, "Traditionally, even in tough economic times, Reliant's fourth quarter sales have been helped by clients looking to burn up excess profits. In the past few years, first quarter sales have reflected waning enthusiasm by clients who failed to get on board before the holiday season. This year was a very pleasant surprise, as orders exceeded everyone's expectations and quickly got us past the post-holiday slump."
Reliant Finishing Systems anticipates continued strong performance for the remainder of the 2011 calendar year.
About Reliant Finishing Systems:
Reliant Finishing Systems (http://www.reliantfinishingsystems.com) is a privately-held U.S. corporation specializing in the manufacture of capital equipment used in the painting and powder coating industries. Reliant manufactures high-performance booths and ovens that are used to apply and cure coating media. The company sells under its own brand, as well as providing private label products to OEM clients.
###