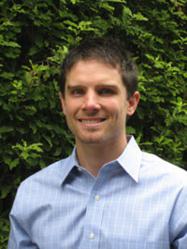 The program was money well spent. It offered actual and varied experience allowing me to gain application approval for the LEED AP exam the day I received my attestation letter. Thanks! - Sean W.
(PRWEB) May 04, 2011
Green-Buildings.com is partnering with USGBC Orange County and Central California Chapters to offer the GreenStep LEED® Professional Project Experience Program, which provides LEED AP exam candidates with an opportunity to actively work on a LEED registered project, qualifying them to take the LEED AP exam.
"The U.S. Green Building Council's Orange County Chapter is always looking for effective ways to help further the professional development of green building professionals in our region. We are pleased with the establishment of this strategic partnership, which grants our members access to meaningful LEED project experience led by proven industry professionals," said Lisa Kramer, Executive Director of the USGBC Orange County Chapter.
The GreenStep LEED® Professional Project Experience Program is designed for the professional who is looking to go beyond the basics to gain a deeper understanding of the LEED project certification process. Through this hands-on program working on a LEED Registered Project, aspiring LEED APs will not only develop a thorough understanding of the various phases of a LEED certification project, but also gain the specific knowledge, tools and skills necessary to help them pass the LEED AP exam.
"We developed this online program as a way for people to build the confidence and experience necessary for future professional development in the green building industry. The GreenStep LEED Professional Project Experience Program offers USGBC chapter members, as well as other industry professionals across the globe, the opportunity to work on a LEED project, satisfy their eligibility requirements for the LEED AP exam and gain the knowledge and skills necessary to prepare for the LEED AP exam. We're proud to work with the USGBC Orange County, Central California Chapters to offer this program," said Alex Spilger, Founder of GreenStep Education.
"It is a pleasure for the Central California Chapter of USGBC to have the opportunity to partner with Greenstep and Green-Buildings.com. They are well known and reputable providers of sustainable education and are an excellent resource for people to learn more about LEED and become well-versed in green education. The instructors are well informed and easy to work with. As a LEED AP, and Program Chair for USGBC – Central CA, I know that being able to actually work on a LEED project and have hands-on experience is a chance that should not be missed. We are very glad that Green-Buildings.com is able to offer the GreenStep Program to our membership."
As Julian, a recent participant in the Program explained, "With the LEED Professional Project Experience Program, you found a real market niche: people who are not yet involved in real LEED projects and want to take the LEED AP exam, like me. This was the main motivation for me to attend to this course. But with every meeting, I got the feeling I'm getting much more than that: guidance to tricky credits, exposure to the IT difficulties related to LEED online (I didn't enjoy this, but the course forced me to cope with this), useful tips for the AP exam, useful tips for real projects, and pointers to valuable web resources. As a "happy customer", most likely I'll re-use your services in the future."
Daniel, a participant in a recent round of the GreenStep program, explained, "The GreenStep Professional Project Experience Program provided the hands on experience I needed to not only sit for the LEED AP BD+C exam, but also to apply to other LEED registered projects. Alex presented the material in a thorough and professional manner. He is well versed on all LEED rating systems. I am proud to say that the Professional Project Experience Program was an integral part in earning my LEED AP BD+C credential. Thank you GreenStep and Green-Buildings.com!"
Each team member gets involved with LEED Online, learns the tools and systems involved with tracking specific credits and responsibilities and contributes in a material way to the various LEED project requirements. At the completion of the program, participants will have a greater level of understanding of the various LEED credit categories: Sustainable Sites, Water Efficiency, Energy & Atmosphere, Materials & Resources, Indoor Environmental Quality, Regional Priority Credits, Locations & Linkages, Innovation in Design and how they contribute to a project.
LEED professional credentials have become an important part of the growing green building and sustainability industries. Over 160,000 people have earned LEED credentials since the launch of the LEED credentialing system in 2001.
To learn more about the GreenStep LEED® Professional Project Experience Program, or sign up, click here.
--------
About Green-Buildings.com and GreenStep Education: Green-Buildings.com is a free online community where you can learn about and share your knowledge of LEED and commercial green buildings. GreenStep's mission is to educate and empower members of the building community with the knowledge and tools needed to successfully implement green building practices in their projects. Green-Buildings.com is a member of the United States Green Building Council.
###