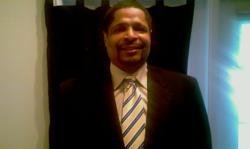 Mentor, OH. (PRWEB) May 08, 2011
Roll-Kraft is a leading producer of tube and pipe roll tooling and roll forming roll tooling. The company is known worldwide for its expertise in the design and manufacture of tooling, as well as training for tube and pipe and roll forming producers. In order to maintain its premier position, Roll-Kraft continually searches for qualified engineers and workers who bring their skills to the company from various locations around the world.
It is with great pleasure that Roll-Kraft announces the addition of the following personnel:

Mr. Roderick Paris, Account Manager
Mr. Patrick Hopkins, Account Manager
Mr. Ivan Pereira, Tooling Engineer for Tube & Pipe
Mr. Tim Jerew, Tooling Designer for Tube & Pipe
Mr. Brad Lazar, Regrind Engineer
Mr. Paris comes to Roll-Kraft from Nuconsteel, where he was part of the national sales team and was a top producer in both sales volume and new business development, consistently exceeding sales goals. His prior experience includes working as District Sales Manager for Tyco International, Area Manager for Kroy Building Products, District Sales Manager for Alcoa Building Products, and Marketing Account Executive for American International Companies. He has a Masters Degree in Business Administration and a B.S. in Business Management, both from Letourneau University in Texas.
Mr. Hopkins comes to Roll-Kraft with experience as a Marketing Associate for Sysco Foods, and an earlier history as a Sales Associate for Fox International and Inside Sales/Customer Service Representative for Wyman Gordon Forgings. He is a recent graduate from Ohio University and holds a B.A. in Health Communications in Business with a minor emphasis in Business and Marketing.
Mr. Pereira joins Roll-Kraft with a strong engineering background. His experience includes Design and Quality Engineering of tube and pipe roll tooling at RMTS and Chicago Roll Company. Earlier experience includes work as a Jr. Engineer at Motorola, Receiving Analyst at Baxter Healthcare, and Regional Sales Manager for ABS Pumps in New Delhi, India. His education includes a B.S. in Mechanical Engineering from the Institute of Engineers, and a Post-Graduate Diploma in Mechanical Engineering from the Institute of Technology, both in India.
Mr. Jerew takes the position of Tooling Designer for Tube & Pipe, and will draw upon his past experience as a Production Leader at Component Repair Technologies, in which he designed various aircraft components. His education includes a Bachelor's Degree in Mechanical Engineering Technology from the University of Toledo, where he earned Dean's List honors.
Mr. Lazar is a recent graduate of Coastal Carolina University, where he earned a Bachelor's Degree in Business Finance and graduated Magna Cum Laude.
Roll-Kraft anticipates continued growth through the rest of the year and is using this opportunity to further develop, strengthen, and embolden the staff in preparation for the opportunities that lie ahead.
Roll-Kraft has its headquarters in Mentor, Ohio, and maintains offices in Frankfort, Illinois (Roll-Kraft Northern) and Woodbridge, Ontario, Canada (Roll-Kraft Ltd.). The company is certified as "ISO 9001:2000 With Design" and has maintained its certification since 1997. For immediate contact, use Dr. Resolve on the Roll-Kraft website, http://www.roll-kraft.com.
# # #