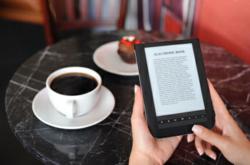 We have been predicting e-books would exceed 20% of total book revenue by the last quarter of 2011. Even our aggressive prediction has been surpassed.

If you are a publisher, the time is now, and the speed is fast. That is what is required.
(PRWEB) May 11, 2011
Accurance has experienced a marked change in the growing demand for our e-book conversion and distribution in March and April 2011. Accurance has had orders/agreements for e-book conversion of 2,000 titles, representing just initial backfile orders, from more than 50 publishers in just two months.
This coincides with the the most recent industry data as well. Combining the latest industry studies from Forrester Research*, AAP*, IDPF* and Publisher's Weekly*:

In February 2011 e-books ranked as the #1 format among all categories of Trade publishing, and January / February e-book sales were 27% of total book sales.
2010 e-book sales were barely shy of $1 billion, up 400-600% from 2009
2010 e-book sales revenue was 7-10% of total book sales, up from 1% in 2009.
13 million e-book readers sold in 2010, up 325% from 2009 sales and twice the growth forecasted. 50% of those sales were in last quarter of 2010.
The most ardent book readers – i.e. publishers' most lucrative target market – are already favoring e-books. The average e-book reader already consumes 41% of books in digital form.
E-book sales have already passed the 'tipping point' of 20% of total book sales revenue, again ahead of schedule, and the richest targets for publishers – ardent book readers – are considerably beyond that point.
The Tipping Point
Industries that came before books in 'Old Tech Replaced by New Tech': Movies, newspapers, and music, all have experienced huge shifts in delivery, distribution and point-of-sale routes, as a result of new technologies replacing old. First, record store numbers dropped precipitously. Newspapers are closing left and right, Blockbuster filed bankruptcy. We are already seeing this in our industry with both Barnes and Noble, and Borders brick-and-mortars.
Most prognosticators were predicting e-book marketshare to grow to 14% of book revenue by 2012. At Accurance, we have been predicting a much more aggressive scenario: 20% or more would be achieved by the last quarter of 2011. Now it is clear that already, even our prediction has been exceeded. The tipping point has arrived; economies of scale on the print side (destructive) and e-book side (constructive) are now in play.
The lesson of the industries that preceded ours is clear and blunt: once the tipping point has been passed, where 20% of market share has been achieved by a new-technology industry, the growth and the shift to that new technology is no longer linear, it is exponential.
The Solution
If you are a publisher, a distributor, a retailer, the time is now, and the speed is fast. That is what is required.
*We are advising our clients shift rapidly their portion of financial risk shared with partners and authors.
*Accelerated movement to providing e-book versions of most titles is necessary for survival.
*Reduction of overhead in every way imaginable as if already in a drastic emergency state, will avoid even more drastic cuts later.
*Crash-course self-education on all promotion and marketing of e-books, and related competencies like SEO, followed by rapid 'dive in head first' implementation with the funds saved by the above changes, is advised as well.
Those that take these steps, or already have, will likely survive. Those that don't will experience that the drop in revenue (and delivery performance), on the printed-book side, will exceed one's ability to downsize overhead expenses fast enough.
Accurance is the largest low-cost high-quality independent pre-press and post-press book production vendor in the world, combining high client service from mature professionals, lowest-in-world prices, and strong quality processes and results. With services in Mechanical Editing, Interior Page Design, Book Cover Creation, and E-book Conversion and Distribution, Accurance is a one-stop shop for publishers and authors that need a simple and reliable way to get out of the production business so they can spend their time and capital resources on strategic, marketing, and sales matters.
###