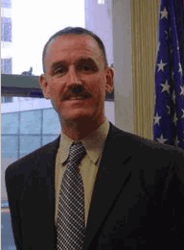 No matter what your legal issue, you can be confident that our law firm is representing your best interests at all times.
(PRWEB) May 02, 2011
Boston, MA, law firm of Robert L. Noa announces the launch of an improved website to provide a more valuable online legal resource to current and potential clients.
The site offers helpful information to remove some of the fear and uncertainty from the legal process, including basic information on workers compensation, social security disability, auto accident and construction accident laws.
Website visitors learn how the experienced MA workers compensation attorneys at the law office of Robert L. Noa can assist them with their legal issue. The firm has developed a reputation for maintaining high ethical standards while aggressively representing clients throughout Massachusetts in workers compensation, Social Security disability, and construction accident laws legal matters.
About the Firm
The law offices of attorney Robert L. Noa have over 23 years of experience obtaining monetary damages and disability benefits for their clients. Their entire staff is dedicated to giving you the very best legal advice and representation. The law firm is located in Boston, MA, and handles all manner of claims involving workers comp, negligence, and auto accidents, and works on your behalf to get the compensation you need for your injuries.
Serving clients throughout Massachusetts including Boston and Suffolk County area, the firm is dedicated to protecting the rights of individuals. The new website explains each practice area offered by the firm in greater detail. It also shares biographical information about Mr. Noa's background.
Robert L. Noa has more than 23 years of litigation experience. For more information about the firm, please go to http://www.robertnoalaw.com/ or call 866-785-2958.
# # #