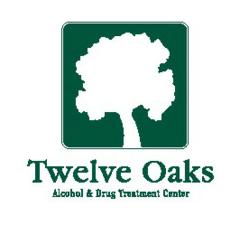 It is a privilege to be the crossroad for people seeking to stop the destructive spiral of addiction and pursue a new, rewarding life.
Navarre, FL (PRWEB) May 02, 2011
Twelve Oaks Recovery Center, a 102-bed residential addiction treatment facility for adults and adolescents, today announced the appointment of Keith Kuhn, MBA, MSW, CADC, to Executive Director. In this position, Kuhn will be responsible for the operational management, strategy and development of the drug and alcohol addiction treatment facility.
Kuhn is an established health professional with extensive leadership experience. Most recently, he served as Vice President, Adult Services for a substance abuse and mental health services corporation in Illinois where he managed clinical and administrative services for three facilities. There, he developed and implemented a new co-occurring disorders program that included specialized programming for Veterans, and achieved an outstanding 98% average occupancy in one of his assigned residential treatment units. Prior to this, Kuhn was Executive Director for another substance abuse and mental health services company for four years where he improved client satisfaction scores by nearly 10 percentage points and worked with federal government agencies and private insurance companies to obtain new coverage contracts.
"Keith's clinical, leadership and operating skills are a strong match for Twelve Oaks," says Candance Henderson-Grice, MS and Vice President, Southern Region, for CRC Health Group, parent company of Twelve Oaks. "We are excited to have him as part of the team."
Kuhn, a Certified Alcohol and Drug Counselor (CADC), also has been Director of Outpatient Programs for a behavioral health services corporation where he managed psychiatric and counseling programs and clinics for over 10,000 adults, children and families. He worked as a chemical dependency counselor and behavioral health therapist prior to his executive positions.
"It is a privilege to be the crossroad for people seeking to stop the destructive spiral of addiction and pursue a new, rewarding life," said Kuhn.
Kuhn earned his BA and Master of Social Work from Arizona State University and also has an MBA in Healthcare Management. In 2004, he was appointed an associate/adjunct faculty member for Arizona State University where he taught in the School of Social Work.
For more than 25 years, Twelve Oaks Recovery Center has helped adults and teens suffering from drug dependency, addiction, PTSD and chronic pain. Licensed by the Florida Department of Children and Families and accredited by the Commission on Accreditation of Rehabilitation Facilities, Twelve Oaks provides a uniquely serene environment in which clients can begin the recovery process under the care and guidance of dedicated and experienced professionals. For more information, visit http://www.twelveoaksrecovery.com or call (800) 622-1255.
Twelve Oaks is a member of CRC Health Group, the most comprehensive network of specialized behavioral health care services in the nation. CRC offers the largest array of personalized treatment options, allowing individuals, families and professionals to choose the most appropriate treatment setting for their behavioral, addiction, weight management and therapeutic education needs. CRC is committed to making its services widely and easily available, while maintaining a passion for delivering advanced treatment. Since 1995, CRC programs have helped individuals and families reclaim and enrich their lives. For more information, visit http://www.crchealth.com or call (877) 637-6237.
###