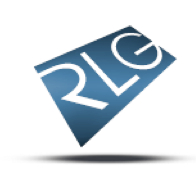 New York, NY (PRWEB) May 02, 2011
A Louisiana woman has filed a lawsuit against drug manufacturers Merck Sharp & Dohme Corp. (formerly known as Merck & Co. Inc.), Watson Pharmaceuticals Inc., and Barr Laboratories Inc. in the United States District Court for the Eastern District of Louisiana. The federal action, case no. 2:11-cv-00883, has been assigned to United States District Judge Carl J. Barbier.
In her complaint, Josephine P. Naccio, alleges that she was prescribed Fosamax for long-term treatment of osteoporosis and that, as a result of her taking the drug, she suffered a femur fracture. Ms. Naccio is claiming that the drug manufacturers "over-promoted" Fosamax for so-called "off-label"—that is, non-approved—uses. She avers that she would not have taken Fosamax if she had known of the risks associated with long-term use of the drug.
The causes of action asserted by Ms. Naccio against the defendants include composition defect, design defect, inadequate warning, breach of express warranty, breach of express and implied warranty of fitness for ordinary use, and redhibition— a civil cause of action available under Louisiana law against the seller and/or manufacturer of a defective product, similar to the lemon laws of other states. Ms. Naccio seeks an award of actual damages, treble and punitive damages, interest, court costs, and attorney's fees.
The Rottenstein Law Group urges anyone whose friend or relative has been prescribed Fosamax or another osteoporosis drug to reach out to that person and recommend that he or she consult a physician immediately and then speak to a qualified personal injury lawyer. The Rottenstein Law Group maintains a Fosamax Femur Fracture Lawsuit Information Center at http://www.fosamaxfemurfracturelawsuit.com. The site has features that allow for easy sharing, including links for automatic posting on Facebook and Twitter, specifically to enable visitors to spread the word about the dangers of Fosamax.
About THE ROTTENSTEIN LAW GROUP
The Rottenstein Law Group is a New York-based law firm that represents clients in mass tort actions. The firm was founded by Rochelle Rottenstein, who has more than two decades of experience as a lawyer, to represent clients in consumer product injury, mass tort, and class action lawsuits in a compassionate manner. http://www.rotlaw.com
Contact:
The Rottenstein Law Group, LLP
Rochelle Rottenstein, Esq.
1259 Veeder Drive
Hewlett NY 11557
(212) 933-9500 (office phone)
(212) 933-9980 (facsimile)
rochelle(at)rotlaw(dot)com
http://www.rotlaw.com
# # #