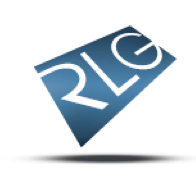 New York, NY (PRWEB) May 09, 2011
On March 23, 2011, Merck moved the Judicial Panel on Multidistrict Litigation (JPML) to consolidate all federal Fosamax lawsuits into a single Multidistrict Litigation, or "MDL," proceeding for purposes of pretrial discovery. (MDL No. 2243—In re: Fosamax (Alendronate Sodium) Products Liability Litigation (No. II).) Because Merck is located in New Jersey, its motion requested that the panel send all the lawsuits to United States District Judge Garrett Brown of the United States District Court for the District of New Jersey, where many of the extant lawsuits are already pending. Merck proposed the U.S. District Court for the Western District of Louisiana, before Judge Rebecca Doherty, as an alternative.
Two plaintiffs with individual lawsuits against Merck—a Patrick Welch (Welch et al v. Merck, Sharp & Dohme, Corp. et al, no. 4:11-cv-00535) and a Betty Miller (Miller v. Merck & Co., Inc., no. 3:10-cv-00117)—have submitted to the JPML opposition to Merck's motion, arguing that MDL consolidation will complicate and delay the resolution of their lawsuits. Miller's suit is pending in the United States District Court for the Southern District of Illinois, before U.S. District Judge Michael Reagan. Miller's is the first Fosamax femur fracture lawsuit scheduled for trial, with trial scheduled to begin in April 2012. Miller argues that MDL will push back trial of her matter. Welch (whose case is pending in the Eastern District of Missouri) argues separately that Fosamax femur fracture lawsuits should not be consolidated because there are too few of them; in the alternative, if they are to be consolidated they should be included in the existing MDL for Fosamax osteonecrosis cases, which were consolidated in August 2006.
MDL is a mechanism that allows for greater efficiency in the handling of numerous lawsuits, typically by different plaintiffs against a common defendant or defendants. Unlike a class action, MDL does not distribute equal damages to all involved plaintiffs. Instead, it provides plaintiffs with access to the defendant's pretrial disclosures, eliminates inconsistent pretrial rulings by multiple judges, and speeds up the litigation process for all litigants and the court. Plaintiffs maintain their own lawsuits and take their cases to trial separately.
Merck is already an MDL defendant in cases alleging that Fosamax causes osteonecrosis of the jaw (ONJ). More than 900 plaintiffs' cases were consolidated via MDL (case no. MDL1789) in the United States District Court for the Southern District of New York. The court excluded all bone fracture claims because it found that how Fosamax allegedly causes ONJ differs from how it might cause femur fractures.
The Rottenstein Law Group urges anyone whose friend or relative has been prescribed Fosamax or another osteoporosis drug to reach out to that person and recommend that he or she consult a physician immediately and then speak to a qualified personal injury lawyer. The Rottenstein Law Group maintains a Fosamax Femur Fracture Lawsuit Evaluation Center at http://www.fosamaxfemurfracturelawsuit.com. The site has features that allow for easy sharing, including links for automatic posting on Facebook and Twitter, specifically to enable visitors to spread the word about the dangers of Fosamax.
About The Rottenstein Law Group
The Rottenstein Law Group is a New York-based law firm that represents clients in mass tort actions. The firm was founded by Rochelle Rottenstein, who has more than two decades of experience as a lawyer, to represent clients in consumer product injury, mass tort, and class action lawsuits in a compassionate manner. http://www.rotlaw.com
Contact:
The Rottenstein Law Group, LLP
Rochelle Rottenstein, Esq.
1259 Veeder Drive
Hewlett NY 11557
(212) 933-9500 (office phone)
(212) 933-9980 (facsimile)
rochelle(at)rotlaw(dot)com
http://www.rotlaw.com
###