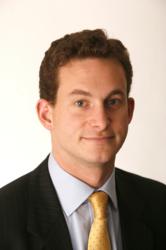 The ability to integrate social media campaigns and feeds into your everyday email headers, and track the results, is the next step in marketing innovation for social media marketing.
Pennington, NJ (PRWEB) May 18, 2011
As companies race to harness the power of social media, marketers are becoming painfully aware that establishing a presence on social sites by creating a page and putting up content is the easy part. It's getting people to actually read the content and engage with a brand that transforms a mere presence into a high-impact, results-driven marketing opportunity. Driving traffic is a daunting task for most companies given the intense competition in the marketplace for consumer attention and loyalty. But Rocketseed's new interactive email headers and signatures are about to make that task a lot easier for businesses. Rocketseed's new innovative solution can help any size business drive social media traffic and leverage leads, effortlessly.
Rocketseed inserts intelligent headers and signatures onto all of a business' outgoing email traffic--Consider the headers as high-tech letterhead for emails. The headers and signatures not only provide an important opportunity for branding, marketing and sales, but because they are intelligent, they also contribute significantly to social media marketing. Live twitter feeds and RRS feeds from blogs and news can be streamlined into the headers, enabling a business to promote the content of their twitter page, news or blog in their email correspondence. The headers and signatures are also live links that can drive measurable traffic directly to Facebook pages, You Tube videos, Linked-In profiles and other social sites.
According to Scott Ellis, CEO of Rocketseed, "The ability to promote social media sites by integrating feeds into your email headers is a major shift for social media marketing. Historically, the focus has always been on how to get customers to your content, but with Rocketseed, you can now take your content to your customers, or at least teaser lines from your content. This opportunity links social sites with one of the most powerful communication channels that a business already owns: its everyday email correspondence. It's the next step in marketing innovation."
Rocketseed tracks all of the traffic flow that the headers and signatures generate and provides companies with both real-time alerts and monthly analytics that can be integrated with a company's web analytics. The data that Rocketseed provides helps companies to fine-tune messages and content based on what's attracting attention and what's not as defined by the statistics. The reports also assist with lead-generation because they capture the email addresses for contacts who have engaged with the headers.
The ability to integrate a company's social sites, blog, news and website with its everyday email correspondence can accelerate social marketing presence and impact. The audience that business' communicate with through email, including customers, prospects, suppliers, distributers, business partners, and other business associates are the prime audience for social media engagement. These contacts already have some knowledge of the company and are already interacting with the company through email. Rocketseed's technology enables a business to take that relationship to the next level and transition those contacts into fans and followers in a natural, easy and cost-effective way—through an email header. As stated by Ellis, "Instead of having blank space at the top of your emails, Rocketseed's new technology transforms that blank space into a valuable and extremely cost-effective marketing opportunity for social media marketers."
Westway Sports Centre, a large multi-purpose sports facility in London, is just one of many companies who have started using Rocketseed's headers to drive traffic to their Facebook page. Westway achieved an impressive click-through rate of 12.4 percent, which is well above industry standards. Other headers that Westway ran achieved click-through rates as high as 22 percent.
Richard Walton, CMO of Rocketseed, believes that the headers and signatures are not only the next phase for marketing innovation but for basic corporate professionalism. As stated by Walton, "In the past, when businesses communicated through paper mail, a company would never think of sending a piece of correspondence out on plain paper, but instead used corporate letterhead. As companies recognize the value and importance of their email communication channel, we are going to see high-impact letterhead become a standard feature on emails. And with Rocketseed's technology, that letterhead can now have dynamic functionality."
Founded in 2002, Rocketseed delivers intelligent email marketing campaigns for companies around the globe, delivering more than half a billion branded email messages annually in a variety of languages. Rocketseed has four international offices in the USA, South Africa, United Kingdom and Australia. Fore more information, visit http://www.rocketseed.com
###