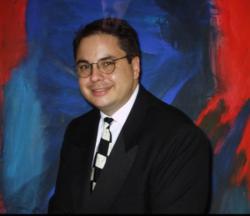 We live in an information age, where everything is at the touch of a button.
Scottsdale, AZ (PRWEB) May 03, 2011
Periodontist, Dr. Pete N. Mellas of Scottsdale, AZ is proud to announce the launch of a new patient experience. The practice recently launched the new website created by dental website design leader ProSites, Inc. The website includes many interactive features like links to social media sites and a free Smile Analysis feature that helps patients make better informed decisions about their oral health. The website utilizes extensive search engine optimization techniques to reach patients and local consumers who are searching for relevant information on the general and comprehensive dental services that Dr. Mellas offers.
"We live in an information age, where everything is at the touch of a button. It is just astounding how quick people can obtain information concerning dental matters, and how quickly the information can be updated when new technology is introduced into dentistry."
Current and prospective patients now have access to information about procedures, educational videos, before and after photos, and other informative content when they visit the new website.
Some of Dr. Mellas' services include:
Periodontal Treatment
Implant Dentistry
Cosmetic Dentistry
In addition to being a valuable tool for online marketing and advertising, Dr. Mellas is utilizing his website to educate the public about the importance of oral health. One such way Dr. Mellas makes this possible, is by including pages on the site with information on gum disease treatment in Scottsdale or answers to frequently asked oral health questions.
"I feel that, as a dental health care professional, I have the distinct responsibility of preforming to the best interests of every patient. I still feel that, prevention is still the key. Not every problem tooth needs to be replaced. With the current technologies, we have the capability of preserving your natural teeth."
Dr. Pete N. Mellas, DMD, has provided periodontal services in Scottsdale-Phoenix AZ since establishing his practice in 1997. In addition, Dr. Mellas is a member of the ADA, Arizona State Dental Association and is a certified Periodontist by the American Academy of Periodontology. Dr. Mellas' accomplishments have gained him numerous awards and recognition for his research and lecturing both nationally and internationally. For more information regarding periodontal services in Scottsdale AZ, visit the practice website at azphp.com.
# # #