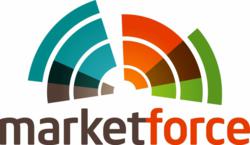 The issues and opportunities that Gartner calls out in its Cool Vendors report are at the core of our customer intelligence approach
Boulder, Colo. (PRWEB) May 02, 2011
Market Force Information, the world's leading customer intelligence solutions provider, has been recognized in Gartner's Cool Vendors in Consumer Goods report released on April 20, 2011. Gartner states that these Cool Vendors share a set of common innovative approaches that seek to bring more value to Consumer Goods (CG) companies. They demonstrate knowledge of the CG space, have embedded that knowledge into their applications and seek to offer solutions that can leverage data in new ways.
According to the Cool Vendors in Consumer Goods 2011 report by Gartner, Inc. Research Vice President Don Scheibenreif and Managing Vice President Dale Hagemeyer, "In 2011, consumer goods manufacturers continue to face an uncertain demand environment. To capture demand and drive increasing efficiencies from consumer-focused and trade-focused activities, it is imperative for CG companies to invest in consumer engagement, customer collaboration and innovation."
"The issues and opportunities that Gartner calls out in its report are at the core of our customer intelligence approach," said Janet Eden-Harris, chief marketing officer for Market Force. "Multi-location businesses often have customer data scattered in various silos. We help them consolidate this data so they can understand what truly matters to their customers and ferret out opportunities to build loyalty and drive same-store sales."
Market Force offers a unique suite of customer intelligence solutions that helps consumer goods and service providers see their businesses through their customers' eyes. To help executives and store operators make faster decisions, Market Force's Customer Intelligence Platform consolidates multiple data customer streams – from mystery shopping, customer feedback surveys, internal audits and more – and analyzes this data for actionable insights.
About Gartner's Cool Vendors Selection Process
Gartner's listing does not constitute an exhaustive list of vendors in any given technology area, but rather is designed to highlight interesting, new and innovative vendors, products and services. Gartner disclaims all warranties, expressed or implied, with respect to this research, including any warranties of merchantability or fitness of a particular purpose.
Gartner defines a cool vendor as a company offering technologies or solutions that are Innovative — enable users to do things they couldn't do before; Impactful — have or will have a business impact (not just technology for the sake of technology); and Intriguing — they have caught Gartner's interest or curiosity in approximately the past six months.
About Market Force Information
Market Force Information Inc. is the leading global customer intelligence solutions company for business-to-consumer companies including major retailers, restaurants, grocery and convenience stores, financial institutions, entertainment studios and consumer packaged goods companies. Market Force Information has pioneered the industry with a suite of customer intelligence solutions that provide clients with the business intelligence they need to delight their customers and drive bottom-line results. The company measures store-level operations and customer attitudes through mystery shopping, customer feedback, market audits and merchandising services, with the analytics to drive targeted improvements. For more information, please visit: http://www.marketforce.com and follow us on Twitter @MarketForce.
# # #