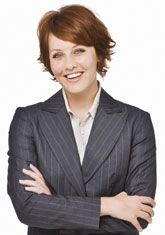 simple changes to your invoice layout and payment terms can increase revenue by 5%
(PRWEB) May 02, 2011
Now more than ever small businesses must review their 'circle of money'. According to a recent survey by leading business plan writers Smart Business Plans, 84% of small business owners are most worried about managing their cash flow over the next 12 months. So how can business owners better manage money to survive and thrive over the year ahead?
"The most common mistake small business owners make is only thinking about the cost side of cash flow management", says Chris Connell, Co-Owner of Smart Business Plans.
With the experience of writing more than 420 business plans for businesses ranging from local restaurants to hi-tech application developers, Chris has seen many common traps for small business owners and managers.
"Most business owners and managers spend a lot of time thinking about the products (or services) they sell, but not enough time on the process of managing money coming in and going out – or the 'circle of money'" he says, "often cash flow is an after-thought – something that will take care of itself once the business is selling its products.
Unfortunately it's not that simple – and many businesses have failed because they assume that if the business is making a profit it won't have any cash flow issues.
Chris points out that many successful businesses have gone bust because they were too successful –they couldn't keep funding their rapid growth. "Business owners need to understand that profit and cash flow are two different things. And the lifeblood of any business is cash flow. That's what keeps it going."
So how can business owners better manage their 'circle of money'?
"For starters, cash flow isn't just about managing costs, though that is one side of it. It's also about managing revenue. If you invoice your products with payment terms, you are in a much weaker position than businesses that get paid up front. "
"At a minimum, you should seek a deposit before doing anything, but if that's not possible you should have a formal invoicing process. Don't just mail invoices and hope for the best. Research shows that things like invoice layout, wording and the positioning of payment terms can have a big impact on payment rates." Chris says.
"If you don't employ best practice invoicing techniques, you could be leaving as much as 5% of your annual turnover on the table."
Not something most small business owners can afford to do.
###