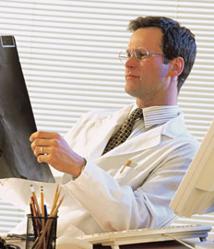 It was very easy to move around the website and know where you needed to go to access information and retrieve lessons.
Mesa, AZ (PRWEB) May 02, 2011
Two of the 10 students in Pima Medical Institute's first Bachelor of Science in Radiologic Sciences (BSRS) online class will be celebrating their graduation Friday. After 15 months of working to complete the program, Lisa Ramos and David Jones are the first graduates to formally accept their degree.
Each graduate was invited to choose the graduation ceremony location where they would like to walk, and Ramos and Jones will join the nearly 100 graduates from Pima Medical Institute's East Valley campus to celebrate their accomplishments.
"I thought the program was great and the teachers were very knowledgeable and helpful," said Ramos. "It was very easy to move around the website and know where you needed to go to access information and retrieve lessons."
The online BSRS program was the first bachelor's degree program offered at Pima Medical Institute. The online degree completion program was first launched in January 2010. It is designed to provide students with flexibility, allowing them to better balance their education with their personal and professional commitments.
Ramos, a mother of four and a full-time CT technologist, found that building a schedule helped her complete the program. "You start setting a pattern – a routine – of how to get things done," she said. "Managing my classes got easier with each semester."
Students who graduate from the BSRS program are prepared to apply for management or leadership positions within the radiology department or even take on teaching positions. In order to be eligible for the program, students must have American Registry of Radiologic Technologists (ARRT) certification and be currently employed in radiography or have graduated from a radiography program within the last five years.
For more information, please visit pmi.edu/bsrs.
About Pima Medical Institute
Established in Tucson in 1972, Pima Medical Institute is one of the premier medical career colleges in the western United States. Pima Medical is a private, family-owned, accredited school dedicated to providing students with a well-rounded education that offers theoretical classroom studies coupled with real world training on-site at medical facilities. Pima Medical offers a wide range of certification and associate degree programs, such as medical assistant, radiography, veterinary assistant and pharmacy technician.
Pima Medical Institute operates a total of 13 campuses in seven western states, with locations in Albuquerque; Tucson and Mesa, Ariz.; Denver and Colorado Springs, Colo.; Seattle and Renton, Wash.; Las Vegas; Houston; and Chula Vista, Calif. For more information and a complete list of programs offered at each of our campuses, visit pmi.edu or call 1-888-442-5998.
# # #