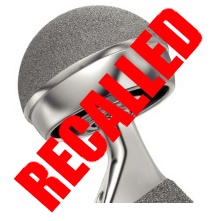 The DePuy ASR Hip Recall Law Firm Alliance believes plaintiffs with a defective ASR hip implant should AVOID the "class action-like" MDL.
Minneapolis, MN (PRWEB) May 26, 2011
A mother of three, a grocery salesman, and an active retiree are the latest victims to file a lawsuit over recalled DePuy ASR Hip implants. But these claims are different from most making their way through the US legal system today. That's because these patients are represented by attorneys from the national DePuy ASR Hip Recall Law Firm Alliance.
DePuy's own marketing materials claimed the ASR was ideal for patients with active lifestyles. According to the lawsuit (case #10-CV-11-706), these patients' hip replacements turned their active lifestyles into a medical disaster, leaving them with excruciating pain; toxic levels of heavy metal in their blood; a second hip surgery to repair the damage; and an uncertain future. The lawsuit even states that one of the plaintiffs' was sold and implanted with a type of ASR hip device that was never even approved by the Food and Drug Administration.
This complaint, filed in Carver County, claims that the Minnesota orthopedic company that sold the hip replacements, Simpson and Associates, knew about problems with the ASR hip implant system years before the recall but did nothing to warn or notify orthopedic surgeons and patients. In fact, the suit goes on to say that Simpson and Associate's sales representatives continued to aggressively market the device. But here's what makes this lawsuit different from the thousands of others: The complaint was filed in Minnesota's State Court rather than through the national multi-district litigation (MDL) process, which treats the ASR recall in a similar way to a class action lawsuit.
The DePuy ASR Hip Recall Law Firm Alliance believes plaintiffs with a defective ASR hip implant should avoid the "class action-like"MDL because the decisions that come out of an MDL may not result in a fair settlement. The Hip Recall Alliance also believes that plaintiffs in the MDL may not have the option "to have their day in court" to tell their story. In state court, the injured patients will explain how the defective ASR hips affected their health, their jobs, and their families. A state court trial is based on the injured person's unique circumstances and how the defective ASR hip implant damaged their life. The DePuy ASR Hip Recall Law Firm Alliance believes that the manufacturer of the ASR is attempting to force all patients into the MDL because it is legally and financially better for the corporation.
Just 4 years ago, back in 2008, Randy Kilburn, Vice President of U.S. marketing for DePuy Orthopaedics, celebrated a "great year for your hip business" during the company's annual awards ceremony, telling their distributors, "You sold $62 million dollars more in products last year than the year before. Game on!" Now the game is over.
Mr. Kilburn also had this to say about the Minnesota regional distributor, Simpson and Associates, during the videotaped awards ceremony:
"This territory grew their hip business by 27%; a staggering 3.7 million dollar increase over prior year. In fact 6% of the total incremental hip sales were produced in this territory alone (Minnesota territory). Their unit growth of 17% is a clear indication that this territory is focused on and is winning the local battle for market share. This team rode the hip portfolio workhorse all year long. They went big on bearings and increased their sales of the ASR XL platform by 362%, generating 2 million dollars in incremental sales. It gives me great pleasure to announce the 2007 hip product line award winner, Rich Simpson and Simpson and Associates." Click here for the complete video.
Simpson and Associates' aggressive marketing led to record ASR hip implant sales in the Minnesota, and North and South Dakota territories. Unfortunately, The DePuy ASR Hip Recall Law Firm Alliance predicts that those sales will likely turn into record numbers of defective ASR hip problems. It's a tragic connection for thousands of people just like the mother of three, the grocery salesman, and the retiree, who are suing Simpson & Associates after the devastation wrecked by the recalled defective ASR hip implant.
For more information about your rights if you were injured by a DePuy ASR Hip Implant, contact the DePuy ASR Hip Recall Law Firm Alliance at (877) 284-6600.
# # #