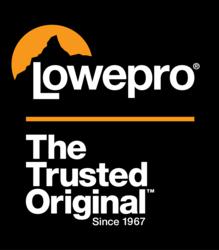 The new Photo Sport AW packs are ideal for those who love to capture images from some of the more hard-to-reach places on the planet
Petaluma, CA (PRWEB) May 02, 2011
Lowepro, the leading brand of protective gear for photography equipment and portable electronics, today unveiled the Photo Sport AW series, consisting of the Photo Sport 200 AW backpack and Photo Sport Sling 100 AW. Both dual-compartment adventure packs were built to haul camera and adventure gear with its lightweight, roomy, and comfortable design.
Both feature adventure-pack construction with lightweight, resilient, and durable material that provide supreme protection during extreme sports activities like biking, climbing or mountineering, skiiing, snowboarding, etc.
"Adventure sport enthusiasts like to go fast and travel light, and they often find themselves in some of the most breathtaking locations the world has to offer. Our new Photo Sport AW packs are ideal for those who love to capture images from some of the more hard-to-reach places on the planet," said Treg Tyler, Lowepro worldwide director of marketing. "We're confident adventure-sport photographers will appreciate the light weight, innovative design details and freedom these backpacks offer," he added.
The lower compartment of each pack includes Lowepro's patent-pending Ultra-Cinch Camera Chamber™ to protect photo gear in a padded and secure compartment that prevents bouncing while in motion. A zippered, side- pocket allows the wearer to quickly rotate the pack to the front, unzip, un-cinch and access a camera to capture an ideal vista or thier compatriots in action.
The toploading upper compartment provides roomy and flexible storage space—13.9 liters in the 200 AW backpack and 9 liters in the Sling 100 AW—allowing the wearer to easily access essential gear such as a jacket, snack, cell phone, guide books, etc. A smaller zippered pocket on the top lid provides a convenient spot for a pair of sunglasses, GPS, or other personal items.
Both packs were designed to provide comfort and protection during extreme activity, and a molded airflow back pad allows breathability and support. Reflective piping along the front panel of the triple-ripstop nylon exterior ensures visibility during obscured conditions and Lowepro's patented, built-in All Weather AW Cover™ protects gear from the elements during inclement weather. Multiple attachment points such as trekking/ski pole loops and extra webbing allows users to expand the carrying capacity or customize the pack for specific activities.
Distinctive features of the Photo Sport 200 AW include a dedicated hydration pocket with a port (hydration reservoir not included); zippered waistbelt pockets; sternum strap with built-in safety whistle; and an aluminum stay for extra support to keep extra weight off the back. The Photo Sport 200 AW offers space specifically designed to carry a DSLR with kit lens and an external flash unit, with both accessible through the quick side-access zipper.
The Photo Sport Sling 100 AW has multiple adjustment points along the crossover strap and offers a more compact option—it weighs less than two pounds empty—for women or for more extreme activities. In the Photo Sport Sling 100 AW photographers can use the side-access zipper to quickly retrieve a standard DSLR with kit lens attached.
The Photo Sport 200 AW and Photo Sport Sling 100 AW are available in Black/Light Grey and Lowepro Orange/Light Grey for $199.99 (Photo Sport 200 AW) and $129.99 (Photo Sport Sling 100 AW) online at http://www.lowepro.com.
For more information on this series and other products, please contact Lowepro or visit http://www.lowepro.com.
About Lowepro: Since 1967, Lowepro camera bags have been traveling the world, earning the loyalty and admiration of the best photographers, and setting the industry standard for inventive, purpose-built products. Our collections include professional-grade designs for cameras, laptops, imaging accessories and portable consumer electronics. It is our passion and privilege to provide accessible, comfortable and protective designs for our customers. Lowepro products are available around the globe, for every climate, for every condition. Wherever you go, chances are you'll find us there. To learn more about our inventive spirit, please visit http://www.lowepro.com.
# # #