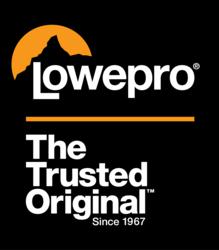 These bags were designed for birding and wildlife watching, and are like no other products in the current marketplace
Petaluma, CA (PRWEB) May 02, 2011
Lowepro, the leading brand of protective gear for photography equipment and portable electronics, today unveiled the Optics Series, a new genre of its carrying solutions specifically made for optics and wildlife watching gear. Designed to provide long-wearing comfort and hands-free support for essential equipment, the Optics Line offers a variety of carrying solutions for birders, wildlife watchers and wildlife photographers who venture into the field with binoculars, optical scopes, digital cameras and other associated gear for the well-provisioned outdoor enthusiast.
The Lowepro Optics Series consists of the Field Station beltpack, the small-scaled Scope Travel 200 AW backpack, the larger Scope Photo Travel 350 AW and Scope Porter 200 AW backpacks. Each design has dedicated space to protect binoculars, spotting scopes, tripods, camera equipment, tablet-style computers, laptops and personal items such as field guides, sunglasses, water bottles and accessories. Protected from the elements, the bags are constructed from water-resistant materials that resist abrasion and moisture and feature Lowepro's patented All Weather covers for extreme weather situations. Available in neutral Dark Olive and Black colors, each model meets the standard international carry-on requirements (45 linear in. / 114 cm) for air travel.
"The Optics Series is a natural evolution for us—Lowepro was founded by photographers and outdoor enthusiasts who were passionate about nature and the preservation of the planet," said Treg Tyler, director of marketing, Lowepro Worldwide. "These bags specifically were designed for birding and wildlife watching, and are like no other products in the current marketplace," he added.
The Field Station beltpack offers hands-free support during long hours in the field and the fully-customizable padded compartment adjusts to fit a variety of binocular models, making the essential piece of gear easily accessible. Tailored to the beginner birders needs to spot and easily identify species, a pop-up Quick Shelf a field guide, notebook or tablet-style computer right at the birder's fingertips.
Ideal for trekking through fields with optics, the Scope Travel 200 AW features three compartments, which can be customized to fit various birding kits. With specifically- designed padded sections for a compact spotting scope, binoculars and a DSLR, the Scope Travel 200 AW includes Lowepro's patented built-in All Weather AW Cover™ to protect gear from the elements during inclement weather.
The Scope Photo Travel 350 AW is the larger-scale backpack constructed to fit a spotting scope, tripod, binoculars, professional size DSLR, personal items and a laptop. Also featuring the protective All Weather AW Cover™, the backpack's five padded compartments are removable and adjustable to accommodate a larger kit for field use or travel, and the black-colored Pro-Fit DSLR compartment may be placed at the top of the pack for easy access.
The Scope Porter 200 AW backpack offers a hands-free solution to carry and protect a large-sized spotting scope and tripod. The optic can be carried inside the main compartment and, once mounted to the tripod, easily secured to either shoulder strap via a tripod collar and clip attachment system. A hydration-ready side compartment provides added storage and ensures the hydration reservoir (not included) is always available. The pack's unique design allows the protective All Weather AW Cover™ to be deployed with or without a tripod attached.
The Optics Series will be available through http://www.lowepro.com for $99.99 (Field Station), $179.99 (Scope Travel 200 AW), $249.99 (Scope Travel 350 AW), and $199.99 (Scope Porter 200 AW).
# # #