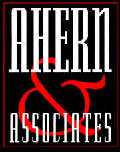 We're pleased to have assisted Atlantic Street and EZE Trucking in this acquisition and are aggressively searching for additional sellers who are a good fit to their overall growth strategy
Phoenix, AZ (PRWEB) May 02, 2011
Transportation management consulting firm, Ahern and Associates, Ltd. was recently engaged to locate an additional heavy haul acquisition target which would complement EZE Trucking's existing operations in Southern California. EZE Trucking is a portfolio company of Atlantic Street Capital and a provider of specialty trucking and logistics services for the manufacture market.
Patterson Motor Freight is based in Rialto, CA, with annual revenues between 18MM – 19MM and is a leading provider of heavy and over-dimensional trucking and logistics services for the infrastructure, mining, aerospace, wind energy and general manufacturing markets.
The end result of EZE's acquisition is an organization that now spans five states, has over 100 tractors, over 600 trailers, seven terminals, a dedicated four stat LTL net work and a logistics division that can broker freight across North America.
Atlantic Street Capital has their eye on growth with plans to continually expand EZE Trucking's footprint throughout the United States. Ahern and Associates has already begun to tap into their extensive resources to locate additional opportunities which meet EZE's criteria.
Andy Ahern, CEO of Ahern and Associates, commented, "We're pleased to have assisted Atlantic Street and EZE Trucking in this acquisition and are aggressively searching for additional sellers who are a good fit to their overall growth strategy."
About Ahern and Associates:
Ahern and Associates is North America's leading trucking and transportation management consulting firm. The skilled consultants at Ahern and Associates specialize in mergers and acquisitions of trucking and logistics companies as well as the restructuring and evaluation of existing carriers that seek to increase operating efficiency and improve profitability. Since 1987, Ahern and Associates has aided hundreds of buyers in the acquisition of trucking and logistics companies throughout the U.S. and Canada as well as assisting many transportation and logistics companies in reducing their overall operating costs and increasing their profitability. For more information, please call 602-242-1030 or visit http://www.Ahern-Ltd.com.
Business contact:
A.W. Ahern
602-242-1030
Media contact:
Jason W. Jantzen
Phoenix Marketing Associates
http://www.phoenixmarketingassociates.com
602-282-0202
# # #