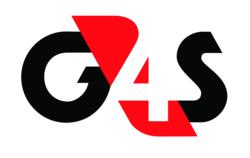 G4S Technology is excited to be working with Slic Network Solutions to help open the homes and businesses of their customers to the enhanced services that fiber-to-the-home can provide
OMAHA, Neb. (PRWEB) May 02, 2011
G4S Technology LLC (formerly Adesta), a systems integrator and project management company for communication networks and electronic security systems, has been selected to design and install a 660 mile fiber optic backbone and distribution network for Slic Network Solution's fiber-to-the-home deployment in St. Lawrence County, New York. The $15.5M project commenced in December of 2010, and is projected to be completed in the fall of 2013.
Slic Network Solutions specializes in delivering Internet, Voice and IPTV services to businesses and residential customers in St Lawrence and Franklin Counties in upstate New York. In a multi-year expansion process, Slic Network Solutions is investing in these communities by installing high-speed telecommunications network infrastructure.
As the prime contractor for this project, G4S Technology will design the outside plant network, manage the make-ready process with the applicable pole owners and construct the backbone and distribution network. This project is part of two awards that have been received by Slic Network Solutions through the Broadband Initiatives Program (BIP) headed by USDA/RUS. This particular award phase will expand the current Slic network's critical infrastructure to deliver advanced broadband services to almost 5,900 households, 112 business and 30 anchor institutions in 16 townships throughout St. Lawrence County, New York, where currently only 17% of the homes passed by the proposed 660 mile network have high speed Internet access.
"G4S Technology is excited to be working with Slic Network Solutions to help open the homes and businesses of their customers to the enhanced services that fiber-to-the-home can provide," said Bob Sommerfeld, President of G4S Technology. "Our design and construction experience will enable Slic to maximize the benefits of the BIP funding they have received. This network will definitely propel these communities into a bright, prosperous future."
"Working with G4S has enabled us to focus on serving our customers and growing our business," said Phil Wagschal President and General Manager of Slic Network Solutions. "Their experience with network design and construction gives us the confidence that we will have the facilities to serve our community well into the future."
About G4S Technology
G4S Technology (formerly Adesta) brings innovative, flexible and cost-efficient thinking to the design, construction and maintenance of stand-alone or integrated communication networks and security systems. For nearly two decades, G4S Technology has offered commercial, industrial and governmental clients an efficient single point of contact for all their project issues. A trusted partner to customers and suppliers around the world, G4S Technology takes great pride in delivering outstanding technology, superior control and a great return on investment.
G4S Technology has deployed over two million fiber miles in more than 200 rural and metropolitan areas and completed over 1,500 electronic security systems projects in the United States, Europe, Asia, Central America and the Middle East.
Headquartered in Omaha, Nebraska, G4S Technology is managed by executives from the telecommunications, construction and security industries. The company is a leader in providing innovative, turnkey solutions for advanced communication and security systems.
About G4S
G4S is the world's leading security solutions group, which specializes in outsourcing of business processes in sectors where security and safety risks are considered a strategic threat.
G4S is the largest employer quoted on the London Stock Exchange and has an additional stock exchange listing in Copenhagen.
G4S has operations in more than 120 countries and more than 625,000 employees. For more information on G4S, visit http://www.g4s.com
For further inquiries, please contact:
Laura Kocher, Communications Specialist (402) 233 7570
Laura(dot)kocher(at)usa(dot)g4s(dot)com
###