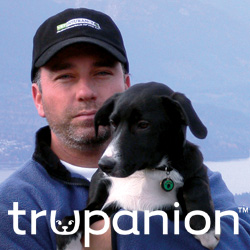 Seattle, WA (PRWEB) May 02, 2011
Darryl Rawlings, Chief Executive Officer at pet insurance provider Trupanion, was recently featured in the web version of Fortune Magazine, providing personal experience on growing a successful startup. The article, written by Ethan Rouen, covered the ups and downs of transitioning from the founder of a small company to the CEO of a flourishing business.
Rawlings was quoted on his success in the pet insurance industry, discussing his experience with starting Trupanion with one employee in 1999 and becoming the fastest-growing pet insurance provider in 2011 with two offices and over 200 employees.
"The definition of a good leader is somebody who can get people to believe in this person and their cause," Rawlings tells the magazine. "That doesn't change if it's 10 people, 100 people or 1,000 people in the company."
Not only has Rawlings created a successful business for pet owners across the United States and Canada, he has created a positive working environment for his employees. Trupanion recently earned the distinction of Seattle's 'Most Pet-Friendly Company' and the company with the 'Most Unusual Perk' from The Seattle Times.
To read the full Fortune Magazine article, visit Surviving the Startup.
# # #