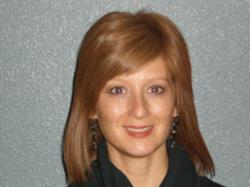 San Antonio, TX (PRWEB) May 02, 2011
San Antonio's newest IT service provider, Consuro, is pleased to announce it has hired Monica Valadez to serve as account manager. A native of San Antonio, Valadez brings a 15-year record of accomplishment as a sales and customer service professional.
Valadez joins a team of experienced, Microsoft certified IT professionals at Consuro's newest location in San Antonio.
"Monica brings a wealth of experience and strong business relationships in the San Antonio market," said Ben Tiblets, co-president of Consuro. "She has the right expertise to help us grow in this thriving region and we're fortunate to have her on our team."
A graduate of the University of Texas at San Antonio, Valadez worked previously at American Funds Distributors. She worked directly with financial advisors to sell products and identify new opportunities as an area sales representative for seven years. She also worked for the company as a dealer service representative, senior shareholder account representative, and shareholder service representative for a combined six years.
Valadez is an active volunteer leader with the Junior League of San Antonio, serving as fundraising event liaison for the organization's biggest money maker, Ole' Marketplace. She was co-chair of last year's Ole' Marketplace, which helped raise more than $100,000 for various charitable organizations in San Antonio.
About Consuro
Consuro is a premier managed service provider offering comprehensive Windows-based IT services including desktop management, server and network management, offsite management, data center solutions, consulting and project management, and asset procurement. Its broad scope of services delivers advanced technological capabilities to businesses of any size. Consuro was founded in 2008 and has offices in Dallas/Fort Worth, San Angelo and now San Antonio, Texas.
# # #