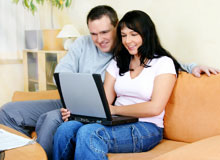 A short, simple tutorial that shows beginners how to build a website!
Los Angeles, CA (PRWEB) May 09, 2011
4CreatingaWebsite.com is pleased to announce a new text tutorial that shows how to make a website. This short, simple instructional guide is specifically geared towards beginners who want to establish their own internet presence. This simple step by step guide walks beginners through the process of how to make a website in a short, easy to follow three step format. It is easy enough for everyone including people who consider themselves to be beginners or non-techies to understand and the information of how to get on the web is communicated in clear, every day language, not hard-to-follow technical jargon.
The purpose of the new tutorial is to provide a fun, easy way for beginners to find out how to create their own internet presence. It provides an engaging way for those who fall within the non-techie category to learn how to build a website without being overwhelmed or intimidated. For anyone who has ever thought of making a website, this simple yet comprehensive guide makes the entire experience easy as well as quick and painless. It provides a no-pressure way to learn how to construct a web site while also providing the basic essentials required to build a great looking, engaging web site.
This simple, yet informative website tutorial provides an answer to the question most novices want to know, "How do I make my own website?" It breaks the website creation process down into three basic steps: domain name, web host and web builder. Topics covered in this guide to creating websites include:
Domain Name: what a domain name is, why choosing a good domain name is so important as well as do's and don'ts for choosing a good domain name. What beginners don't know often gets them into trouble.
Web Host: what a web host is, how to choose a good hosting company and which plan is usually the best plan for most beginners.
Web Builder: the various web building software available today that users can utilize to build a website, tips for building a nice, clean, professional website and the recommended website maker choice for most novices just starting out on their web building journeys.
Each of these topics is covered within the make a website tutorial in a fast, yet informative and easy to follow manner. In less than 5 minutes a beginner who has never built a website before can learn the basics of creating a website and get started making their own. It provides a solid web building foundation that allows the user to construct their own personal or business website in just minutes.
"What I like most about it is that it really makes the whole building a website process so easy," says Phil Picanco, a tutorial user. "So many people aren't technical and don't know where to turn to find basic information on how to build a website. This tutorial makes it easy and less intimidating for people like me who aren't tech-savvy and just want to know an easy, no-hassle way of creating a website."
4CreatingaWebsite.com is one of the leading resources of website tutorials for beginners and non-techies. It provides tutorials on every aspect of building a website including the actual website creation process, getting visitors to your website, and making money online and the tutorials are written in easy to understand, non-technical language. 4CreatingaWebsite.com has been helping people learn how to build websites since 2003.
# # #