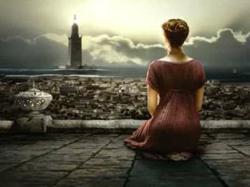 "These talented Production Designers create the film's visual concepts, emotion and atmosphere," according to John Muto. "They bring the script to life."
Los Angeles (PRWEB) May 01, 2011
The Art Directors Guild (ADG) Film Society and the American Cinematheque (AC) are co-hosting a Fifth Annual Screening Series highlighting the work of renowned Production Designers and their creative colleagues. The series will run from May through October, and the screenings will alternate between the AC's Lloyd E. Rigler Theatre at the Egyptian (6712 Hollywood Boulevard, Hollywood) and the Max Palevsky Theatre at the Aero (1328 Montana Avenue, Santa Monica) with all screenings starting at 5:30 pm.
The 2011 ADG/ American Cinematheque Screening Series schedule is as follows:
Sunday, May 22, Renaissance (2006) honoring Christian Volckman, Aero Theatre.
The series kicks off with a tribute to the talent of Director and Production Designer Christian Volckman, and this pioneering work of feature film motion capture animation and futurist urban design. Renaissance is a high-contrast, black-and-white film noir, sci-fi thriller. It takes place in a remarkably reimagined Paris of 2054; a dystopia dominated by Avalon, a corporate giant selling the irresistible promise of 'ageless beauty.' The disappearance of a gifted young scientist draws a troubled cop into a twisted underworld of corporate espionage, murder and outlawed genetic research. Renaissance features the voice talents of Daniel Craig (Casino Royale), Jonathan Pryce (Pirates of the Caribbean Trilogy) and Ian Holm (The Lord of the Rings Trilogy). Frenchman Volckman is a painter, graphic designer, photographer, author and producer, as well as a movie director and production designer. This is his first feature film. A panel discussion including both visionary architects and film designers will follow, moderated by Production Designer John Muto.
Sunday, June 26, Agora (2009) honoring Guy Hendrix Dyas, Egyptian Theatre.
In June, the series will feature Agora, an historical drama spotlighting Production Designer Guy Hendrix Dyas who recently earned an Academy Award® nomination for his work on Inception. He has also been nominated for three consecutive Art Directors Guild Awards, winning this year for Inception. Dyas also became the first British designer to win the Goya award (Spain's Oscar® equivalent) for Best Production Design for his work on Agora. Directed by Alejandro Amenábar, Agora is set in Roman Egypt of 400 A.D. and tells the story of Hypatia, a Greek woman; a mathematician, astronomer, and philosopher who struggled, and failed, to save the wisdom of classical antiquity in the midst of religious war among the Christians, Jews, and pagans of Alexandria. Filming took place on the island of Malta where Dyas recreated large parts of the city on location, which were further extended with the help of computer-generated imagery. The construction of the main set employed almost 400 people, and was the largest ever built on the island. After the film a conversation will take place with Designer Guy Hendrix Dyas and Set Decorator Larry Dias, to be moderated by Production Designer John Muto.
Sunday, July 31, The Boy Friend (1971) honoring Tony Walton, Aero Theatre.
The next film of the series, The Boy Friend designed by master Production Designer Tony Walton, will focus on the art of designing musicals for the screen. Walton's awards include an Oscar® for All That Jazz (1980) and Emmy® for the acclaimed 1985 TV version of Death of a Salesman, as well as numerous other Oscar®, Emmy® and BAFTA nominations. The Boy Friend was directed, produced and written by Ken Russell, who tells the classic stage fantasy of an assistant stage manager (Twiggy), of a threadbare theatrical troupe, who takes over for the injured leading lady at a matinee when a Hollywood director just happens to be scouting for actors. She is also secretly in love with the leading man (Christopher Gable) – and imagines a series of spectacular musical fantasy numbers starring the two of them, in a Technicolor® evocation of the cinema of Busby Berkeley. Following the screening, Tony Walton and a distinguished panel of design and musical theatre professionals will participate in a discussion moderated by ADG President Thomas A. Walsh.
Sunday, August 21, Das Boot (1981) honoring Rolf Zehetbauer, Egyptian Theatre.
The next film in the series will be Das Boot, spotlighting the talents of Production Designer Rolf Zehetbauer. Das Boot is a 1981 German epic war film written and directed by Wolfgang Peterson and starring Jürgen Prochnow, Herbert Grönemeyer and Klaus Wennermann. It is an adaption of the 1973 German novel Das Boot by Lothar-Günther Buchheim. Set during World War II, the film tells the fictional story of U-96 and its crew. It depicts both the excitement of battle and the tedium of the fruitless hunt, and shows the men serving aboard U-boats as ordinary individuals with a desire to do their best for their comrades and their country. Zehetbauer, who has designed almost 130 films, won the Oscar® for Cabaret. Following the screening there will be a panel discussion, to be moderated by ADG President Thomas A. Walsh.
Sunday, September 25, Frida (2002) honoring Felipe Fernández del Paso, Aero Theatre. September's screening is a visual feast—the biopic of Mexican artist Frida Kahlo (Salma Hayek) who channeled the pain of a crippling injury and her tempestuous marriage to famed muralist Diego Rivera (Alfred Molina) into her remarkabled paintings. Production Designer Felipe Fernández del Paso was nominated for an Oscar® for his brilliant and memorable work in recreating the exotic, vanished world in which the artists, painters, writers, photographers and philosphers of fabled 1930s Mexico lived and worked.
Following the screening will be a panel discussion including both distinguished Costume Designers and Production Designers, to be moderated by Production Designer John Muto.
Sunday, October 23, Land of the Pharaohs (1955) honoring Alexandre Trauner, Egyptian Theatre. The final film of the series is a cult classic, written by William Faulkner and directed by Howard Hawks, that has special resonance for those Production Designers who grew up during the baby boom. A captive architect designs an ingenious engineering plan to insure the impregnability of the tomb of a self-absorbed pharaoh (Jack Hawkins), who's obsessed with the security of his next life. When the pharaoh's first wife dies under suspicious circumstances, his young, beautiful, ambitious new wife (Joan Collins), with the help of the captain of the guard, makes her own plans to rule Egypt. Lust and intrigue culminate in an amazing final reel set piece that involves the sealing of an entire pyramid – a sequence that no young art director could ever forget! "Land" was only one of many milestones in the long and distinguished career of Production Designer Alexandre Trauner. He received the Oscar® in 1961 (shared with Decorator Edward G. Boyle) for his work on The Apartment. Trauner worked with many of the great directors of his era including France's Marcel Carné, Billy Wilder, Joseph Losey and John Huston. A distinguished panel discussion will follow the screening, moderated by Designers John Muto and Thomas Walsh.
Representing the ADG are president, Thomas A. Walsh and Production Designer, John Muto. Working with them are the American Cinematheque's Gwen Deglise and Grant Moninger. General admission: $11. American Cinematheque members: $7. Students/Seniors with valid ID: $9. All screenings start at 5:30 p.m. 24-hour ticket information is available at 323-466-FILM (3456). Advance tickets can be purchased on Fandango.com. Search by zip code (Egyptian Theatre 90028, Aero Theatre 90403) to locate respective theatre listings. Individual poster images are available electronically by contacting Cheri Warner at Cheri(at)publicity4all(dot)com
About the Art Directors Guild: The Art Directors Guild (IATSE Local 800) represents nearly 2,000 members who work throughout the United States, Canada and the rest of the world in film, television and theater as Production Designers, Art Directors, and Assistant Art Directors; Scenic, Title and Graphic Artists; Illustrators and Matte Artists; and Set Designers and Model Makers. Established in 1937, ADG's ongoing activities include a Film Society; an annual Awards Banquet, a creative/technology community (5D: The Future of Immersive Design) and Membership Directory; a bimonthly craft magazine (Perspective); and extensive technology-training programs, creative workshops and craft and art exhibitions. The Guild's Online Directory/Website Resource is at http://www.adg.org. Follow ADG on Twitter: ADG800 and Facebook https://www.facebook.com/pages/Art-Directors-Guild/108033579217202
About American Cinematheque: Established in 1981, the American Cinematheque is a 501 C 3 non-profit viewer-supported film exhibition and cultural organization dedicated to the celebration of the Moving Picture in all of its forms. At the Egyptian Theatre, the Cinematheque presents daily film and video programming which ranges from the classics of American and international cinema to new independent films and digital work. Exhibition of rare works, special and rare prints, etc., combined with fascinating post-screening discussions with the filmmakers who created the work, are a Cinematheque tradition that keep audiences coming back for once-in-a-lifetime cinema experiences. The American Cinematheque renovated and reopened (on Dec. 4, 1998) the historic 1922 Hollywood Egyptian Theatre. This includes a state-of-the-art 616-seat theatre housed within Sid Grauman's first grand movie palace on Hollywood Boulevard. The exotic courtyard is fully restored to its 1922 grandeur. The Egyptian was the home of the very first Hollywood movie premiere in 1922. In January 2005 the American Cinematheque expanded its programming to the 1940 Aero Theatre on Montana Avenue in Santa Monica. For more information about American Cinematheque, visit the website at http://www.americancinematheque.com
Follow the American Cinematheque on Twitter (sidgrauman) and Facebook (Egyptian Theatre, Aero Theatre).
###