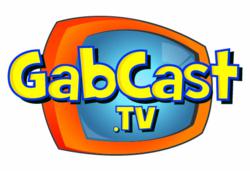 What Paul Wagner and our group have accomplished here is to redefine interactive television, further evolving it into a streamlined and personalized experience that I believe will become the world's biggest live video get-together.
Los Angeles, CA (PRWEB) May 09, 2011
GabCast.TV announced today that it has released an alpha version of its innovative online platform and is now broadcasting free interactive shows inviting the public to join the community. GabCast.TV is the brainchild of TV powerhouse Fred Silverman and interactive guru and producer Paul Wagner. They have created an unprecedented, live technology platform that transforms video chats into live shows.
The advent of GabCast.TV signals the further democratization of content and creates a movement bringing the audience and content closer together. The result is an unparalleled interactive broadcast experience infused with significantly higher levels of engagement with viewers.
Unlike the plethora of online video predecessors, GabCast.TV is the first to bring like-minded people together utilizing thematic live channels and offering engagement tools where anyone can do a solo show, two-person show, multi-person show, or desktop sharing - with a live classroom in development - all with unparalleled interactivity. All it takes is a webcam.
The GabCast.TV founding members consist of an experienced, successful and renowned team, including Fred Silverman, Chairman and co-founder of GabCast.TV, who was the former President/CEO of NBC, and the only executive in history to run programming at all three major television networks (CBS, ABC, and NBC).
"While I may be best known for pushing the boundaries in television, I'm truly excited now to be pioneering its future at such a transformative period in history," said Fred Silverman, Chairman. "What Paul Wagner and our group have accomplished here is to redefine interactive television, further evolving it into a streamlined and personalized experience that I believe will become the world's biggest live video get-together."
Paul Wagner, CEO and co-founder of GabCast.TV, is an Emmy-winning executive with deep roots in digital media and interactive. Wagner, the originator of the technology concept, developed the tools with a carefully hand-picked team from around the globe.
"Fred and I had a blast forming this vision together over the past year," said Paul Wagner, CEO. "I believe GabCast.TV is uniquely positioned to lead the market into the future with live, multi-camera video shows, a terrific list of channels and talented hosts who set the standard for our visitors. It's a destination website with a unique API that provides a new, refreshing approach on many-to-many video chats, uniquely distinguished from other offerings. And, most importantly, everybody is invited to play."
GabCast.TV has elements of web conferencing, except it is aimed at consumers for entertainment purposes, empowering everyone from budding social media stars to charities and corporations alike to broadcast themselves or their causes in an entertaining and engaging manner by utilizing the proprietary GabCast.TV platform.
A sampling of scrollable GabCast.TV channels include:

Dating Fun: Live Dating Games, Funny Shows & Dating Experts
Pets: Live Pet Adoptions & Experts
Live Shows & Auditions: Music, Comedy & Emerging Reality Stars
Celebrations: Live Weddings, Birthdays & Other Big Events
Shop With Me: Shop With Your Friends Live
Sports & Fitness: Live Workouts, Fantasy Sports Talk & Team Chatter
College Fun: Live College Party
Hey Abigail Teen Channel
GabCast's offering is consistent with consumer trends. Nielsen reports that in January, 2011, almost half of all U.S. citizens – a staggering 143.9 million – viewed video online. Overall, individual online video viewing came to an average of four hours and 39 minutes for the month with US video ad spending set to top $2 billion in 2011, a 39% increase over 2010. Moreover, comScore's Video Metrix data shows that 174 million US internet users watched online video content in March 2011 for an average of 14.8 hours (888 minutes) per viewer. The total US internet audience is engaged in more than 5.7 billion viewing sessions during the course of the month.
While social media usage of Facebook and Twitter continues soaring, Nielsen says in January 2011 alone, 49% of all social networking and blog site visitors also visited TV network and broadcast media sites. Before Gabcast.TV's advent, Hulu, Justin.TV and YouTube have grown the live and archived streaming market, each with unique innovations. Given these predecessors and emerging online trends, GabCast.TV promises to hit the sweet spot of engagement by marrying social interaction with unique live content and creating the next generation of reality stars.
Additional resources:
Friend us on Facebook
Follow us on Twitter
Watch us on YouTube
About GabCast.TV
GabCast.TV delivers fun, thematic channels empowering users to successfully launch their own shows. It offers the best live interactive content with distinct hosted niche verticals creating an unparalleled unique engagement experience on a user-friendly platform. It's an entirely new way to go live. Start your own live show today and join the fun at GabCast.TV. GabCast.TV is based in Los Angeles, CA. For more information, please visit http://www.GabCast.TV
Contact:
Hal Bringman
NVPR
323-851-6877
310-210-8011 (m)
hal(at)nvpr(dot)com
@halbringman
AIM: hbringman
Skype: halbringman
###