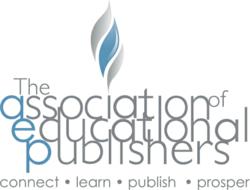 Wilmington, DE (PRWEB) May 02, 2011
Innovation in education is more than just political buzz. The products that made it to the final round of the Association of Educational Publishers' (AEP) annual awards program prove that the companies creating today's teaching and learning solutions aren't just talking about cutting-edge technology and curriculum development; they're actively moving the industry forward.
One of the largest and longest-running recognition programs in the industry, the annual AEP Awards are the standard for quality, professional educational products and excellence in education marketing. Through its Distinguished Achievement, Golden Lamp, and Beacon Awards, the program shines the spotlight on the companies and products leading the way in the realm of effective educational content and innovative delivery platforms.
"Innovation takes many forms, from the next wave of education-based technology to the exemplars of tried and true formats or products," explained Eric Hamilton, 2011 AEP Awards Chair. "The submissions we received this year covered the entire spectrum, and we are very pleased to see that educational products are keeping up with the times."
The Golden Lamp Awards are the educational resource industry's top honor, recognizing the best overall tools for teaching and learning in four entry categories: Curriculum, Periodicals, Professional Development, and Technology Innovations. Golden Lamp finalists and winners are defined by their superior use of content, design, and fulfillment of the product's educational mission. Four finalists are chosen in each entry category, representing 16 of the year's most elite resources for teaching and learning.
The 2011 Golden Lamp Finalists are:
CURRICULUM

Investigations Into Economic Class In America, aha! (Process, Inc.)
Being a Writer Grade 1 Classroom Package (Developmental Studies Center)
K12 Math+ Program (K12 Inc.)
PCI Reading Program Software Levels One and Two (PCI Education)
PERIODICAL
Highlights High Five (Highlights for Children)
KidSpirit Online (KidSpirit Magazine/KidSpirit Online)
Teaching Young Children (NAEYC)
Scholastic DynaMath Magazine (Scholastic Inc.)
PROFESSIONAL DEVELOPMENT
ACTION 100 RtI Educator Learning Framework (American Reading Company)
You're Going to Love This Kid!: Teaching Students with Autism in the Inclusive Classroom, Second Edition (Brookes Publishing)
Number Talks: Helping Children Build Mental Math and Computation Strategies (Math Solutions)
Success at the Core (Vulcan Productions)
TECHNOLOGY INNOVATIONS
Discovery Education Streaming Plus (Discovery Education)
Echo Smartpen (Livescribe Inc.)
Teachscape Reflect (Teachscape)
Pixton for Schools (Pixton Comics)
The Distinguished Achievement Awards (DAAs) are also broken down into four categories (Curriculum, Periodicals, Professional Development, and Technology), but they are further judged according to subject area and grade level. The DAAs are evaluated on traits such as efficacy, usability, and overall educational value. Due to the large size of the list, the finalists for this year's Distinguished Achievement Awards are posted online at http://www.AEPweb.org/awards/finalists.htm.
Finally, the Beacon Awards for education marketing highlight the departments and agencies that do the behind-the-scenes legwork for successful education products and services. Beacon Award finalists and winners create effective branding and engaging messages that communicate the value of their products or their clients' products to teachers, administrators, and parents. Entries are judged on design and editorial quality, efficacy in reaching intended audience, and overall cohesiveness. This year's Beacon Finalists can be viewed at http://www.AEPweb.org/awards/beaconfinalist.htm.
Golden Lamp and Distinguished Achievement Award winners will be announced at the AEP Awards Banquet & Gala, June 8 at the Omni Shoreham in Washington, DC. Beacon Award winners will be announced earlier that day during the Beacon Awards Luncheon. To find out more about the gala or to register, visit http://bit.ly/AwardGala.
About AEP
The Association of Educational Publishers (AEP) is a nonprofit organization that serves and advances the industry of supplemental educational publishing. The membership of AEP represents the breadth of educational content developers delivering progressive educational products in all media and for any educational setting.
AEP's thought leadership and market insight have created ground-breaking opportunities for its members to collaborate, network, and partner with each other as well as to acquire a voice in the development of government education policy. Founded in 1895, AEP now assists its members in navigating the global realities of educational publishing in the 21st Century. For more information, please visit http://www.AEPweb.org.
About the AEP Awards
For more than four decades, the AEP Awards have honored outstanding resources for teaching and learning in all media and for any educational setting. Award winners meet the highest standards for quality, professional content for education and represent the most innovative learning solutions currently on the market.
One of the largest and longest-running programs of its kind, the AEP Awards and its seal of excellence are widely recognized by educators, administrators, and parents as a mark of outstanding educational value. Find out more at http://www.AEPweb.org/awards.
###