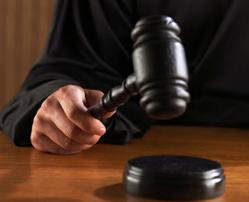 "At the very time the Florida Supreme Court is saying we need several hundred more judges, the Governor and some in the legislature are saying we need to reduce the judicial system's budget,"
Miami, FL (PRWEB) May 04, 2011
Florida's courts are overwhelmed and its judges underpaid, says Miami personal injury lawyer Philip M. Gerson, and the solution is to increase resources -- not decrease them. Gerson -- senior partner at the law firm Gerson & Schwartz -- warns that recent proposals to cut the salaries, and resources, of Florida circuit court judges will only increase case backlogs and keep judicial ranks from growing, hindering the ability of crime and injury victims to have their day in court -- and get the answers and accountability they deserve.
"At the very time the Florida Supreme Court is saying we need several hundred more judges, the Governor and some in the legislature are saying we need to reduce the judicial system's budget," says Gerson, whose Miami law firm handles automobile injury, medical malpractice, products liability, negligence, and cruise ship injury cases before Florida's circuit courts. "The result would be catastrophic," he adds. "Civil litigation would not go forward. And that means that accident victims and crime victims are not going to get the justice the system was designed to give them."
As reported in the Daily Business Review on March 24, the House Justice Appropriations Subcommittee has targeted Florida's judges for an 8 percent salary cut and plans to reduce their judicial assistant staffing by one-quarter. Meanwhile, according to the publication, the Florida Senate is considering a 3 percent cut for all state employees, and Governor Rick Scott has proposed cutting the number of judicial assistants in half and requiring judges to make contributions to their pension plans instead of salary cuts.
"Every proposal out there involves cutting resources in some fashion, and cutting compensation to Florida judges in some way," says Gerson. "Instead of adding the judges we need, we're going to lose the few we have, because a lot of great talent will no longer be able to afford being a judge."
Indeed, earlier this year, the Florida Supreme Court asked the legislature to add 80 new judgeships to help ease growing workloads. As reported by the Orlando Sentinel, the court system was wrestling with a volume of work that "far outweighs current judicial capacity." In 2010, the Sentinel noted, the court asked for 90 new judges. The legislature authorized zero. Judges, the paper added, had already taken a pay cut in 2009, and in 2010 lost 250 support staff employees.
"Instead of a recipe for justice, we're getting a recipe for disaster," says Gerson. "Crime victims, injury victims -- anyone who uses the courts to redress wrongs and obtain justice -- they are all going to suffer once again. Not at the hands of criminals or negligent parties, but because of the short-sightedness of the very people elected to protect them."
That, says the Miami injury lawyer, makes it all the more important that crime and injury victims choose their lawyers wisely.
"Victims who seek out the most experience trial and injury lawyers -- those who know how to move cases through the courts -- may indeed get justice," says Gerson. "But for too many, too often, the result will be justice delayed -- unreasonably, even unconscionably delayed. These are proposals that will hurt us all."
Founded in 1970 by Miami personal injury lawyer Philip M. Gerson, the law firm of Gerson & Schwartz, P.A., has spent the past four decades protecting, and vindicating, the rights of individuals who have suffered serious harm -- from automobile accidents to medical malpractice to cruise ship injuries. In the process, the firm has become recognized as "Top Lawyers" by the South Florida Business Review, and noted for its work with advocacy groups like the International Cruise Victims Association and the National Center for Victims of Crime. To learn more about the trial lawyers of Gerson & Schwartz, visit http://www.injuryattorneyfla.com.
CONTACT:
Philip M. Gerson
Gerson and Schwartz, P.A.
305.371.6000
###