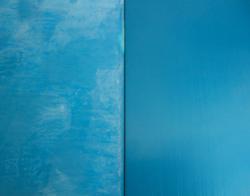 The MICRALOX® technology allows customers to work within traditional design parameters of sulfuric acid anodizing specifications with more than 10 times improvement in chemical stability and corrosion resistance."
Woonsocket, RI (PRWEB) May 03, 2011
Sanford Process Corporation will present two technical papers at the upcoming Aluminum 2000 conference in Bologna, Italy. On May 18th, Jack Tetrault will introduce Micro Crystalline Anodic Coatings - A Revolutionary Platform for Corrosion Protection. Leonid Lerner will present Hard Coating of the Cast Aluminum Alloys by Different Anodizing Processes.
"We are especially excited about going to Italy this year as there is tremendous licensing interest in the micro-crystalline oxides we have developed," stated Jack Tetrault. "The European market has been looking for many years for a RoHS-compliant and cost effective anodic coating that can withstand strong detergents and aggressive cleaning cycles. The MICRALOX® technology allows customers to work within traditional design parameters of sulfuric acid anodizing specifications with more than 10 times improvement in chemical stability and corrosion resistance."
Sanford Process' goal in attending the show is to communicate how this technology dramatically changes traditional assumptions regarding the use of aluminum for many applications in the medical, industrial and marine market segments. Since the introduction of MICRALOX® in Europe at the MEDICA show, Sanford Process has entered into numerous discussions to license the technology to both captive and general service metal finishers. During the ALUMINUM 2000 show, information packets on the technology, side-by-side samples, and standard term sheets will be available. Please contact either Jack Tetrault (jtetrault@sanfordprocess.com) or Leonid Lerner (leonid@sanfordprocess.com) prior to the show if you wish to schedule one-on-one discussions. More information on MICRALOX® can be found at http://www.micralox.com.
Aluminum 2000 is the 7th World Congress focused on the aluminum industry and brings together participants from across the industry and around the world. More information on the congress can be found at http://www.aluminum2000.com.
About Sanford Process
Since 1964, Sanford Process Corporation (http://www.sanfordprocess.com) has been a leading provider of aluminum anodizing technology. Sanford Process and Duralectra-CHN LLC are part of the metal finishing group of companies within Katahdin Industries, and Sanford Process Corporation provides hard coat anodizing solutions and intellectual property licenses to a range of well-known OEMS and their prime subcontractors worldwide, with an increasing presence in Korea and China.
About Katahdin
Katahdin Industries, Inc. provides high tolerance coating applications and specialized metal finishing technology and services to the medical device and industrial markets through platform-focused subsidiaries. Katahdin's coating operations are conducted through Precision Coating Company, Inc., one of the largest plastics coating applicators in the world, specializing in PTFE and Teflon® coating applications in the medical device market. A separate co-located company, Precision Fabric, is a worldwide distributor and converter of PTFE coated fabrics, tapes and belts. Specialized metal finishing services are conducted through D-CHN, LLC, an industry leader in technical aluminum and titanium anodizing, electro-polish and passivation, and other related services. Both Sanford Process and Duralectra-CHN are located in Woonsocket, RI.
###