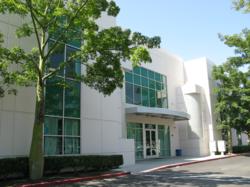 "Our firm engineered a lease that achieved both the landlord's and tenant's objectives, while providing the residents of the City of Anaheim – and Orange County – with an expanded state-of-the-art indoor sports facility." Louis Tomaselli
Irvine and Anaheim, CA (PRWEB) May 03, 2011
360 Commercial Partners, a full-service commercial real estate brokerage based in Irvine, California, today announced the completion of a complex industrial lease transaction at 1500 South Anaheim Boulevard in Anaheim. The firm represented an investment client of BlackRock, Inc. – a leading investment management, risk management and advisory services firm for global institutional and retail clients – in the deal, which expands the city's popular American Sports Centers facility, the largest indoor sports center of its kind in the U.S.
"This transaction represents a trifecta for the property owner, American Sports Centers and the City of Anaheim," said Louis Tomaselli, managing partner of 360 Commercial Partners. "Our firm engineered a lease that achieved both the landlord's and tenant's objectives, while providing the residents of the City of Anaheim – and Orange County – with an expanded state-of-the-art indoor sports facility."
The lease transaction will have American Sports Centers - already the nation's largest indoor sports center - expanding from its current 146,000-square-foot space into an entire 242,000-square-foot building within the Anaheim Distribution Center, which encompasses two buildings and 515,000 square feet in a premium Anaheim location.
"American Sports Centers is proud to serve as the state-of-the-art home for numerous club volleyball, basketball, soccer and gymnastics programs – as well as for the USA Men's and Women's National Volleyball teams," said Mike Gallups, the facility's president. "This new long-term lease allows us to extend our commitment to the region's sports enthusiasts with an even larger indoor sports complex to serve more than 700,000 players and their families each year."
The American Sports Centers lease comprises a 15-year term that includes new offsite parking to eliminate any interference with the adjacent, 272,000-square-foot industrial building asset. This adjacent property, located at 500 East Cerritos Avenue in Anaheim, is intended to be available for lease this summer.
For more information on the transaction and/or the upcoming offering of 500 East Cerritos Avenue, Anaheim for lease, please contact Louis Tomaselli at 360 Commercial Partners, 949.296.3601.
About 360 Commercial Partners
360 Commercial Partners (http://www.360CommercialRE.com) is an innovative, full-service commercial real estate brokerage focused on providing expert advisory counsel and exceptional service to clients in the industrial, office and development sectors. The firm is headquartered in Irvine.
About BlackRock
BlackRock is a leader in investment management, risk management and advisory services for institutional and retail clients worldwide. At March 31, 2011, BlackRock's AUM was $3.648 trillion. BlackRock offers products that span the risk spectrum to meet clients' needs, including active, enhanced and index strategies across markets and asset classes. Products are offered in a variety of structures including separate accounts, mutual funds, iShares® (exchange-traded funds), and other pooled investment vehicles. BlackRock also offers risk management, advisory and enterprise investment system services to a broad base of institutional investors through BlackRock Solutions®. Headquartered in New York City, as of March 31, 2011, the firm has approximately 9,300 employees in 26 countries and a major presence in key global markets, including North and South America, Europe, Asia, Australia and the Middle East and Africa. For additional information, please visit the Company's website at http://www.blackrock.com.
About American Sports Centers
American Sports Centers (ASC), the largest indoor court facility in the U.S., serves as the weekday home to numerous club volleyball, basketball, soccer and gymnastics programs. On the weekends, ASC hosts basketball and volleyball tournaments, adult leagues, and special events throughout the year. In addition, several prominent national and international sports organizations, including the USA Men's and Women's National Volleyball teams, are headquartered in the Anaheim complex. For more information, please visit http://www.AmericanSportsCenters.com.
###