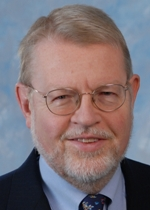 The financial payoff of stellar service is between 10 and 20 times the investment. To get there, you need to attack many basic beliefs of marketing and service executives
Alexandria, VA (PRWEB) May 03, 2011
VIPdesk is hosting a webinar on May 12, 2011 at 2:00 p.m. ET entitled "Achieving a Stellar Customer Experience: Looking Beyond Traditional Customer Care". Presented by John Goodman, author of "Strategic Customer Service" and Vice Chairman of TARP, this webinar will challenge conventional wisdom about the roles of the call center director in guiding the customer experience, presenting a series of case studies and real world examples designed to educate attendees as to how they can look beyond traditional "roles" and "responsibilities" of customer service in order to provide a stellar customer experience.
Topics covered include an expanded role in proactive communication, word of mouth management, quantifying the bottom-line benefits of providing a stellar customer experience, how customer loyalty and satisfaction are directly related to the customer experience, and the importance to listening to the voice of the customer. Interested parties can register online at http://bit.ly/h7MchT.
"The financial payoff of stellar service is between 10 and 20 times the investment. To get there, you need to attack many basic beliefs of marketing and service executives," said Goodman. "This webinar will make you rethink the causes of customer dissatisfaction and open new paths to a stellar customer experience, resulting in maximizing both customer loyalty and revenue."
"John Goodman is one of the originators of the customer experience industry, with a tremendous amount of experience working with organizations of all sizes to help them maximize customer satisfaction," said Mary Naylor, CEO of VIPdesk. "We are looking forward to John guest presenting this upcoming webinar and anticipate that all webinar attendees will benefit from his extensive experience, challenges to conventional wisdom and actionable insight."
Webinar attendance is limited to the first 100 registrants. Register online today at http://info.vipdesk.com/Achieving-a-Stellar-Customer-Experience/?utm_campaign=John-Goodman&utm_source=PR.
For more information on this webinar or other VIPdesk webinars, whitepapers and educational resources, email marketing(at)vipdesk(dot)com or call 703-837-3507.
About VIPdesk
Global industry leaders trust VIPdesk to enhance their brands through our customer care, concierge and loyalty programs. Serving as a seamless extension of their brands, VIPdesk's innovative Brand Experience Management Solutions deliver memorable customer experiences, business insights and actionable intelligence that generate customer advocacy and drive business growth. VIPdesk's full suite of Brand Experience Management solutions includes Virtual Contact Center and Concierge Services, Social Media Management, Experiential Programs, Global Medical Emergency Assistance and Global Travel Emergency Assistance. To find out more about VIPdesk, visit http://www.vipdesk.com.
###