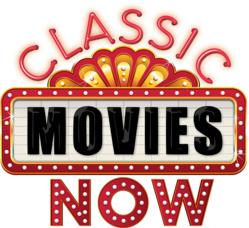 Minneapolis, MN (PRWEB) May 03, 2011
An exciting new website, ClassicMoviesNow.com, offers film fans a chance to shoot 'em up with the timeless western classics of their childhood and scream like a teenager while watching their favorite classic horror films or any of the fantastic films from MGM's catalog on DVD utilizing an innovative physical good distribution program. This program is called "manufacturing on demand" ("MOD"). MOD allows consumers to find rare and exclusive products that cannot be found at retail outlets that are made-to-order via an automated system developed by technology and fulfillment partner, Allied Vaughn.
Movie fans will be able to purchase MGM classics such as Old Dracula, How I Won the War Special Edition, Bobbie Jo & The Outlaw at a never-seen-before prices of $17.99-$19.99 as well as double feature classics including Billy the Kid Returns, Rough Riders Round Up, Count Dracula and His Vampire Bride, and Don't Look in the Basement at the unbelievably low price of two movies for only $9.99.
Consumers have the opportunity to set up an account with ClassicMoviesNow.com where they can create and share their wish list, save their favorites, write product reviews and create an address book for a faster checkout, all while retaining their purchasing information. New account holders receive a special discount of 15% off their first purchase just for signing up. In addition, ClassicMoviesNow.com offers exclusive discounts, rewards and offers to their V.I.P. members. Just for signing up, V.I.P. members receive a free DVD. It's time the red carpet is rolled out for the V.I.P. movie buffs.
About ClassicMoviesNow.com
Classic Movies Now is the premier classic movie destination for fans of beloved and hard-to-find cinematic gems from the Golden Age of Hollywood and beyond. Offering film fanatics with an amazing selection of movie collections at unbeatably low prices while continuously growing their catalog and offering exclusive products not available at retail stores. Follow Us on Facebook and Twitter for the latest and greatest discounts, product updates and exciting exclusive news.
About Allied Vaughn
Allied Vaughn (http://www.alliedvaughn.com) is a leading video supply chain management company, and focuses on successfully bridging the worlds of physical and digital media management and distribution. Their industry-leading MOD technology is the on-demand, zero-inventory choice of an impressive "A-list" of clients including most major Studios, Networks and Content Publishers. Their Digital Media Services unit helps clients create powerful interactive content and manages large volume optical manufacturing and Allied Vaughn's Digital Asset Management solution assesses aggregates, catalogs and manages rich media libraries for fortune 500 companies.
# # #