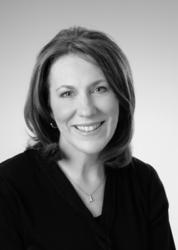 78% of polled managers and employees admit their commitment to the organization declines after a single incident of incivility in the workplace
Des Moines, IA (PRWEB) May 17, 2011
In its Today Show series, NBC News recently asked the question, "Is civility dead?" It's a hot topic. If civility is indeed "dead," at what cost? The statistics are staggering… and can be paralyzing to any business.
According to the poll of a national sampling of diverse managers and employees (from The Cost of Bad Behavior, How Incivility Is Damaging Your Business and What To Do About It by Christine Pearson and Christine Porath), a single incident of incivility in the workplace will result in the following:

48% of affected employees intentionally decrease work effort.
47% intentionally decrease time at work.
80% lose work time worrying about the incident.
63% lose time avoiding the offender.
78% admit their commitment to the organization declines.
12% actually change jobs.
Not only does bad behavior affect the bottom line with regard to morale, but managing its after-effects also costs the employer time and money.
What can employees do?
"All employees hold an important stake in the atmosphere of their organizations and the organizational expectation must be that they choose civility," says Deborah Rinner, Director of International Protocol and Corporate Etiquette for Tero International. "Just one incident of incivility eventually affects everyone at work." Choosing to be civil means being aware of how to communicate with others to avoid creating negative patterns. Rinner asserts that both civility and the lack thereof typically begin with a series of small incidents.
What does a small incident look like? Constantly complaining about someone to everyone else without finding a way to tell the person directly, withholding information a coworker needs to know in order to be successful, or being short in conversation or rude in an email are a few examples. Small incidents can quickly become larger ones and can spread throughout an organization like a virus.
And research tells us misery loves company. In a joint study, the University of British Columbia and the University of Arkansas found that when employees behaved poorly, their coworkers overwhelmingly did the same. The issue is exacerbated when a group of coworkers is tight-knit – team members are more likely to follow each others' lead –even when that means taking on negativity and treating someone rudely to follow suit.
Is there another choice? When an employee has a colleague whose behavior or communication style is bothersome, the expectation must be that they immediately figure out how to address the issue. To consider: What makes that person tick? What cultural, personality or experience factors may make the coworker act in this manner? Everyone has the choice to act with positive assertion rather than to react negatively in any interaction… if they are aware. When unaware, a tone of voice, a simple action, or a hasty communication can threaten a company's or an individual's values and will begin a chain of exchanges that lead to the detriment of the organization.
What can employers do?
Microsoft is a high-profile example of an organization that engaged in a civility culture transformation, according to Pearson and Porath's book. Now, top job candidates must reflect these action-based values:

Listen to and understand coworkers' perspectives without interrupting.
Integrate those perspectives when making decisions.
Communicate critical feedback with consideration.
Acknowledge the experience and knowledge of others.
Do not belittle coworkers.
Assume everyone has the best motives.
Ask questions to discover answers – not to demean or defend a position.
Never act in a way that could be interpreted as threatening, intolerant or discriminatory.
Maintain objectivity during conflict.
Awareness and attempts to value civility are on the rise. Oprah Radio's programming lead-in promises civil conversations, and the content delivers on that. When role models, celebrities and those in the public eye make civility a priority, it's certain to have an influence.
"Civility is not dead, but it can be challenged by the prevalence of interactions in the workplace that are inconsiderate, impulsive, repetitive or dismissive of differences," says Rinner. "Like a virus, any less-than-desirable communication challenges everything and everyone. Civility requires being aware of it, and taking responsibility for it – one interaction at a time."
Want to learn more? Listen to these 60-second audio files which represent real-life questions and answers about instances of bad behavior in the workplace:
Handling a Coworker's Distracting Behavior
Navigating Rude Comments at Work
###