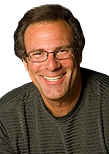 "When you place your trust in us … we reward you by helping you to live your imagination".
La Jolla, CA (PRWEB) May 04, 2011
Charles M. Schevker (CPA) and Natasha Alexander, each Broker Associates for Prudential California Realty, are very excited to announce the relocation of their offices to 1299 Prospect Street, in the Village center of La Jolla, California.
In a recent discussion, Charles said that "the relocation fits our strategic plans, and will enable us to concentrate more of our services to help our clients achieve their goals, which, by-the-way is the value we provide. We study the housing inventory and transaction patterns of homes sales, and we are anticipating an improvement in the market, therefore our relocation causes us greater excitement by being closer to our client base. We are both extremely excited about the endless possibilities to help our clients, and we continue to invest significant amounts of time and money to improve our skills and techniques. We are enrolled into two of the best coaching and training programs, Mike Ferry and Glazer-Kennedy Insiders Circle, so that we have access to the best in selling techniques and marketing".
Natasha went on further to say that "we are licensed to sell homes throughout all of California, however, we focus our attention at becoming experts in the San Diego coastal areas of La Jolla, Del Mar, Solana Beach, Pacific Beach, / Carmel Valley and UTC. Our secondary target market is Rancho Santa Fe, Rancho Bernardo, and Rancho Penasquitos. The biggest challenge we face is to inform the public that we are the next powerful breed of Real Estate agents. Because of our diverse backgrounds and former training, we know and understand what it means to create value for our clients".
Charles is also a non-practicing CPA, former CFO for a global company, and former management consultant. Natasha is a former business owner in St. Petersburg / Moscow / Rostov, Russia, speaks fluent English and Russian, and is a former teacher of mathematics and physics.
"When you place your trust in us … we reward you by helping you to live your imagination".
To learn more about how we can solve your housing worries, visit our website at http://www.San-Diego-Cal-Homes.com and also visit our blog at http://www.San-Diego-Cal-Homes.blogspot.com if interested to read more about our views and opinions on a variety of Real Estate topics.
###