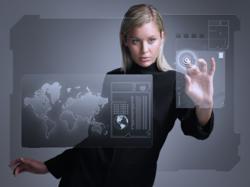 ISVs who have built their products on the Windows platform have been largely shut out of the virtualization revolution by Microsoft licensing.
Andover, MA (PRWEB) May 03, 2011
Application virtualization innovator AppZero announced a two part webinar series aimed at Independent Software Vendors (ISVs) who are looking for ways to reduce the cost of acquiring customers (CAC) as well as the time and cost of their sales. AppZero discusses and demonstrates how to accomplish these goals without altering the ISV business model or technology of choice.
Combining a 30 minute overview of business and technology concepts with a follow-on 60 minute technical drill down session, AppZero will efficiently address the interests of both ISV business decision makers and technical practitioners.
The first event, "ISVs: Provision your app in a snap for labor-free PoCs" is scheduled for Thursday, May 12th at 1 pm EST. AppZero executives will highlight the business case for ISV's using the company's patented application isolation technology for instant provisioning of PoCs and demos – on customer site or in the cloud. Touching upon the solution basics, presenters will also consider the broader ranging benefits of ISVs' virtualizing multi-tiered, client/server applications. The session will invite attendees to investigate AppZero's ISV Accelerator Program, in which the company will provide professional services, license to use, and support at no charge for qualified ISVs.
The follow-on event, scheduled for June 23rd, is a detailed, technical, how-to session titled, "ISV technical drill down; OS-free Windows and Linux application delivery for instant provisioning." This one hour Webinar walks through the process of virtualizing/encapsulating Windows and Linux applications so that they can be easily moved from server to server (physical and virtual) for instant execution in the cloud or datacenter. Strong use cases will be considered as well as those for which the solution is not a great match.
Commenting on the uptake of its solution by ISVs, AppZero CEO, Greg O'Connor said, "ISVs who have built their products on the Windows platform have been largely shut out of the virtualization revolution by Microsoft licensing. But even Linux-based ISVs are realizing the benefits of delivering their applications in AppZero's compact, OS-free appliances over the bloated, hypervisor-specific, Virtual Appliance/Virtual Machine approach popularized over the past 3-4 years."
To register for these events, please visit the links below:

About AppZero
AppZero virtualizes applications for ease of distribution and execution isolation. AppZero's patented software packages Windows, Linux, and Solaris applications in OS-free Virtual Application Appliances (VAA) for rapid provisioning: across a network, on any server (physical or virtual), in the data center, hosted, or in the cloud, with near-native performance. First to market virtualizing server applications, the company also offers a Windows desktop version at a market-disruptive low price point. For more information, visit http://www.AppZero.com and follow Greg O'Connor on twitter @gregoryjoconnor.
# # #