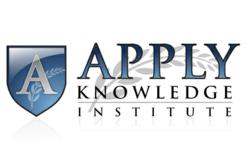 Provo, UT (PRWEB) May 03, 2011
AKI founder and president, Ken Sonnenberg, just announced that their company is going to embark on a monthly company book club that will begin in July. The interactive discussion between employees and clients will create an opportunity to discuss topics ranging from personal development to eBay.
Henry David Thoreau said, "How many a man has dated a new era in his life from the reading of a book." AKI is hoping their new book club will do just that for their clients, and help them reach a "new era" in their online commerce.
Each AKI employee will choose a book to read every month and then will put together a summary article about the book. This will be followed by a live, online webinar discussing the book and its' key points with their clients. A book schedule will be posted online so their clients can purchase the book in advance and read it as well. The employees, or coaches, are choosing books that will be helpful to their entrepreneur clients, with topics including: general business, online business, eBay, marketing, internet marketing, time management, personal development, personal finance, goals, motivation, customer service, and real estate financing.
The book club follows their business model of 1-on-1 mentoring, eCurriculum, and webinars. Their 1-on-1 mentoring program assigns an experienced individual to walk each client step by step on their business journey. The experienced coach will be able to apply the book to each clients' personal business model. Similar to their eCurriculum, clients will be reading the books first and then participating in a live webinar discussion of what they read.
The Ken Sonnenberg Coaching Department was established by experienced online entrepreneurs who provide an educational platform to businesses and individuals throughout the world. The book club will help further their employees' education, as well as their clients. In a relatively new field of online commerce, there is always new information to benefit online entrepreneurs. Their goal is to not only teach the principles of successful e-commerce, but also to empower clients to apply what they teach so they can build and grow their own profitable online business.
# # #