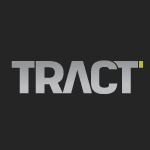 There is no substitute for experience, leadership or innovation
Austin, TX (PRWEB) May 03, 2011
Transverse, the makers of the industry leading billing and dynamic revenue management solution TRACT, is pleased to announce the addition of David Bowden to its senior leadership team, as Vice President of Program Management.
"There is no substitute for experience, leadership or innovation" said Jim Messer, CEO of Transverse. "David Bowden brings all three to Transverse with his vast experience leading development for Amazon's Global Payments Division and at Symantec, where he was in charge of global web development. He brings a wealth of practical knowledge and understanding from building some of the world's largest web-based billing and payment applications to the marketplace. He adds further depth and expertise to the management team, and will help Transverse continue to deliver on its commitment to leading innovation in the on-demand billing solutions market." 
David's experience at Amazon includes management of Amazon's $2+ billion Merchant Payment/Fee Reconciliation and Global Ledger System. This system is responsible for reconciling and disbursing payments to the 2.5+ million merchants that make use of the Amazon platform and infrastructure for conducting business. His experience at Symantec included leading the development of Online Revenue Generation Systems, Auto-Billing and Account Management Portal for Symantec and the Symantec Auto-Billing and Subscription Renewal Service which generates more than $500 million a year from Symantec's 140+ million registered users.
David brings more than 18-years experience as a proven technology leader, evangelist, architect, and educator to Transverse. His role at Transverse will focus on the commercial realization of new technologies, functionality and services that will help propel Transverse to become the leading supplier of on-demand billing and dynamic revenue management solutions. In addition the positions he held at Amazon and Symantec, David served in both executive management and senior management positions for other innovation leading companies such as Scient, Vignette, Payment Processing Inc. and InstallShield. 
David holds a BS in Architecture, a MSIS in Computer Information Systems as well as the following professional acronyms: Program Management Professional (PMP), Certified Scrum Master (CSM) and Certified Web Developer (CDW).
About Transverse.
Transverse is the maker of TRACT and has been a leading innovator in billing solutions since 2008. Transverse has won numerous awards for its innovation in billing, including Gartner's coveted "Cool Vendor" award, being named to the FierceWireless "Fierce 15", as a top telecom technology company and the TMC Labs Innovation Award from Customer Interaction Solutions magazine for the CRM component of blee(p). Having sharpened their metaphorical teeth on the most complicated of billing problems, telecommunications, Transverse has the depth of knowledge and capacity to handle any billing need. TRACT was designed and built with hundreds years of combined experience by industry leaders from companies like: Amazon, HP/EDS, Symantec, American Airlines, LHS/Ericsson, Verizon, AT&T, Oracle, LogicaCMG, CSG Systems/Intec, Sema Group/Atos Origin, BusinessEdge/EMC, and AMS.
###