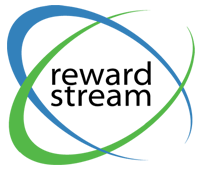 Motivating social activities requires new reward options. Not only are we pleased to offer Social Badging but we've also added Sweepstakes and Instant Win through real-time integration with the ePrize promotion platform.
Vancouver, BC (PRWEB) May 09, 2011
RewardStream, a marketing technology company that helps brands and companies forge meaningful relationships with their customers, continues to increase its focus on socially engaging relationship marketing programs.
RewardStream today announced support for Social Sign-Ins such as Facebook Connect, Google, Twitter, Yahoo, and LinkedIn. Now all RewardStream clients have the option of allowing program members to use their preferred social login to sign in to RewardStream programs.
Commented Peter Oxley, RewardStream founder and CEO: "Social Sign In is one more step in increasing program member engagement. For consumers, social sign-in simplifies the program sign-in process and gives users control over their sign-in preference. For marketers, social sign-in can increase program engagement and provide richer profile data for targeting. "
In addition, RewardStream has extended the range of trackable behaviors to include social activities such as Facebook Likes, Shares, Posts and Twitter Posts. Said Oxley, "Companies and brands today recognize that there are many consumer behaviors that have value beyond the purchase transaction. RewardStream solutions help customers "get ahead of the transaction" with engagement programs that encourage and reward a much wider spectrum of behaviors across the customer lifecycle, right from awareness through to loyalty and advocacy."
In line with the extended range of trackable behaviors, RewardStream has also expanded program reward options to include behavior-appropriate rewards for non-purchase actions with Social Badges, Sweepstakes and Instant Win.
RewardStream has partnered with ePrize, a worldwide leader in interactive promotions and loyalty, to offer a range of promotional options to create member engagement such as Instant Win and Sweepstakes. Through real-time integration with the ePrize promotion platform, RewardStream can now offer high-value prizes through Sweepstakes and Instant Win promotions, boosting the appeal of program catalogs with budget-appropriate incentives that have high perceived value and create member engagement.
Support for Social Badges gives RewardStream clients the option to define and customize their Social Badging strategy to fit their brand and desired behaviors. Earn rules for Social Badges are fully customizable, and Badges can be shared to a member's social network to amplify program awareness and badge value.
Commented Peter Oxley, RewardStream founder and CEO: "Social Badges, Instant Win and Sweepstakes are important because they allow brands and companies to reward customers for valuable non-purchase behaviors such as sharing ideas, activities, events, or interests within their social networks. Now, we're able to offer these reward types to all our clients, significantly expanding the range of behaviors they can motivate and track."
Finally, in addition to existing support for custom surveys and polls, RewardStream clients can create, manage, and reward their own surveys via integration with world-leading web-based survey provider SurveyMonkey™. This provides marketers with yet one more option for increasing member engagement and building out robust customer profile data.
About RewardStream
RewardStream has been helping companies and brands implement marketing programs that forge deeper, more meaningful relationships with customers and other stakeholders since 1999. We combine our passion for marketing technology with creative thinking to deliver unconventional programs that speak to each client's unique marketing objectives. Our customer engagement programs track, measure, and motivate a wide range of behaviors beyond the purchase transaction, helping our clients build deeper and more relevant connections with today's consumers.
###