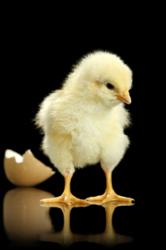 The $2.5 trillion lost by US mutual fund investors in the recent financial crisis far exceeds state and municipal liabilities.
San Francisco, CA (PRWEB) May 10, 2011
Spooky news headlines suggest state and municipal liabilities pose a systemic risk to financial markets. Is the sky falling? Is a municipal apocalypse imminent? Analysis by Onyx Research indicates the risk is low.
Meredith Whitney, credited with predicting Citigroup's balance sheet peccadilloes, indicates losses will be high, and New Jersey Governor Christie candidly addresses budget excesses. Popular figures like Nouriel Roubini have also fueled discussion. Analysis by Onyx Research calibrates and tempers this discussion.
The analysis identifies loss magnitude and key investors. Onyx Research estimates the maximum loss to be approximately $1 trillion. Counterparty risk resides with institutional and retail investors holding bond and equity fund investments.
With the estimated loss known and key stakeholders identified, mutual fund data from the Investment Company Institute® and pension liability funding data from The Pew Charitable Trusts were used to calibrate loss magnitude and identify geographic differences in pension funding soundness.
The recent housing hiccup and ensuing financial crisis removed 27% from world mutual fund values. World mutual fund losses were approximately $7 trillion, with US losses of $2.5 trillion. Both figures far exceed the anticipated state and municipal losses.
Pension funding data show all states have the majority of pension liabilities covered. With the economy stabilized and markets improving, numbers are expected to improve.
The analysis also discusses how state and municipal liabilities are different from the financial crisis defaults. Specifically, worker benefits are paid over time, giving state and municipal leaders time to adapt to liability changes. Unlike non-performing loans held by banks, cities can raise capital through bond markets, provide services more efficiently, and promote job creation to increase tax revenues.
Should municipal investments prove unsound, forcing liquidation, data indicate fund outflows will be slow, relative to publicly traded securities. As a last resort, federal funds will likely be injected to stabilize volatility.
Mutual fund investment trends are analyzed to determine how retail and institutional investors have allocated capital in recent years. The analysis includes plots and graphs detailing bond and equity fund investment trends. A pension funding map details state pension funding levels across the United States.
With the United States national debt exceeding $14 trillion, state and local liabilities are relatively small. Representing a small risk to US financial soundness, media reporting energy is better spent addressing the significant national debt by focusing on US productivity, innovation, and infrastructure improvements.
Additional analyses from Onyx Research can be found at http://www.onyxresearch.com/research/show
Premier services offered by Onyx Research are detailed at http://www.onyxresearch.com
# # #