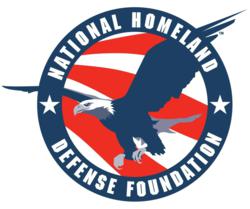 "The competition was a very interesting way to take academic research and make it commercial," said Michael Bennett, U.S. Senator for Colorado
Colorado Springs, Colorado (PRWEB) May 05, 2011
The National Homeland Defense Foundation (NHDF) today announced the winners for the Fifth Annual National Security Innovation Competition held at the United States Air Force Academy on April 29.
First place with a prize award of $10,000: University of Ottawa
Second place with a prize award of $5000: University of Notre Dame
Third place with a prize award of $2500: Virginia Polytechnic Institute and State University
" We selected the best university projects in innovative research applying to national security after a rigorous peer-review by national and homeland security-related industry and government scientists and technologists," said Don Addy, NHDF President.
The purpose of the competition was to stimulate college undergraduate and graduate student interest to a broad audience including industry, academic, and government organizations involved in aerospace, defense, security, and first responder activities.
"The competition was a very interesting way to take academic research and make it commercial," said Michael Bennett, U.S. Senator for Colorado, who attended the event.
Bennett was particularly interested in research involving alternate fuel technologies. "I think it's wonderful that some of the innovative research involves alternate fuels, that if applied commercially, could reduce our nation's dependence on oil."
Twenty-five different projects competed. Forty-one different judges representing scientists and technologists from industry and government agencies assessed the projects to identify the top ten finalists for the final competition. Finalists made oral presentations to a panel of national-level judges from government and industry.
"We are excited about the innovation that comes out of competitions like this one," said Lt. Gen. Michael Gould, Superintendent, USAF Academy. "We will be better prepared to respond to national security activities as result of innovation and we are excited about hosting this significant activity that is advancing new concepts to help solve security issues."
The competition was also of benefit to industry technical representatives. "Our industry and government audience not only got an early opportunity to learn about new innovations, but they were able to meet the scientists and engineers that will fill their future workforce," said Mark
Volcheff, Executive Director for the Competition.
The work done by the students will make the nation safer, according to NHDF officials.
"Our sponsors saw the incredible opportunity and value of this competition," said Volcheff. "The brightest student minds from across the US and Canada were able to present their research which serves national security needs."
The sponsors and partners include: Neumann Systems Group, Pikes Peak Chapter Armed Forces Communications and Electronics Association, Boeing, Booze Allen Hamilton, The Canadian Consulate General Denver, Dorsey & Whitney LLP, 5 Star Bank, The CENTECH Group, Raytheon, Merrick and Company, ARINC, El Pomar Foundation, Colorado Springs Technology Incubator, Perini & Associates, The Global Security Challenge Competition, INTECON, The Aerospace Corp, Homeland Security Solutions LLC, Rocky Mountain Technology Alliance, The Pikes Peak Chapter National Defense Industrial Association, the US Air Force Academy Association of Graduates, and Aerovation Products.
"All of the student entrants are doing cutting-edge research," Volcheff said. "While we only competed10 in the final round, we wanted to make sure all of the projects receive the broadest exposure and we'll do that through published Proceedings distributed after the competition."
"Thanks to all of this year's competitors," Volcheff said. "Each one of the teams worked tirelessly to submit their innovative research for consideration in this competition."
NHDF officials announced that plans for the 2012 NSIC are already underway. "Our goals are to accelerate the exposure and commercialization of cutting-edge research to government agencies and industry, increase the value of student and university participation though larger scholarships and research grant funding," Addy said.
The 2012 competition will be hosted April 27, 2012 at the National Institute of Science, Space and Security Centers (NISSSC) at the University of Colorado--Colorado Springs.
"UCCS and NISSSC greatly look forward to hosting the 2012 NSIC. The cutting edge research showcased through this competition meshes perfectly with our strategic approach to building a more secure and resilient nation," said Kurt Johnson, Director of the Center for Homeland Security, NISSSC. For more information: 719-577-7417.
About NHDA: NHDF was founded in 2004 with the mission of "Securing the Future of Liberty" and conducts the annual NATIONAL SYMPOSIUM on Homeland Security and Defense™ held at the Broadmoor in Colorado Springs, Colorado. For more visit: http://www.nhdg.org.
###