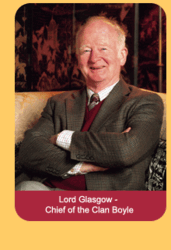 If you knowingly have Strangles and don't make it known, it can upset a lot of people. We decided to be upfront from the start and closed the stables.
Glasgow, Scotland (PRWEB UK) 4 May 2011
One of Scotland's biggest riding centres has reopened following an outbreak of Strangles, a highly contagious and potentially fatal disease among horses.
The last of 35 infected horses stabled at Kelburn Estate and Country Centre was tested on April 26 and given the all clear this week. The riding centre had been closed since January 26 when the outbreak was discovered.
The Earl of Glasgow, the estate owner, praised stable and veterinary staff for the prompt and efficient way in which they brought the disease under control. Kelburn, in Fairlie, had been recovering after being hit by a devastating flood last winter which threatened to delay its opening for the new tourism season.
Strangles is a serious infection of horses caused by the bacterium Streptococcus equi, whose symptoms include severe inflammation of the mucous membrane with extensive swelling and often rupture of the lymph nodes, which produces a nasal discharge.
While the disease affects horses of all ages, it is most common in animals under five years, especially in groups of weaning foals or yearlings. It is most often transmitted through direct contact with a diseased horse but it can also be passed by contaminated stable equipment, fences and water troughs or on grass.
Horses develop Strangles within a fortnight of exposure. It can be fatal when sites other than the lymph nodes are infected, such as the lungs, brain or abdomen. A brain abscess can become ruptured, causing sudden death or a lymph node abscess may burst in the throat with the discharge being inhaled into the lung.
Other complications include acute inflammation of peripheral blood vessels that can lead to fluid retention in the head, limbs and other parts.
Antibiotics are used to bring the disease under control. The temperatures of affected animals require close monitoring and diligent nursing care, including the draining of abscesses by poulticing, is also effective.
Kerry Russell, 25, yard manager at Kelburn, said: "Treating the disease is quite a difficult process. There are lots of ways of dealing with it depending on the facilities you have. We have a lot of land and were able to separate the horses into groups depending on what symptoms were showing.
"We tested the horses regularly and those that came back negative didn't need treatment. The borderline cases were kept isolated and tested a fortnight later. We kept all the horses closely monitored and were in daily contact with the vet."
While the disease is non-notifiable, stringent control measures require being in place to prevent the infection from spreading. Kelburn managers identified a quarantine area for staff to change their coveralls and boots and to wash their arms and hands carefully with chlorhexidine soap.
Water buckets and feed containers were disinfected daily and any areas which might have been contaminated had to be scrubbed with water and detergent then disinfect by steam cleaning or applying effective disinfectants.
"We had to dip our feet in disinfectant and wear plastic gloves. We also had to disinfect the whole yard including all the equipment," said Russell.
"If you knowingly have Strangles and don't make it known, it can upset a lot of people. We decided to be upfront from the start and closed the stables. We allowed the owners to come and go to tend their horses as long as they observed the strict infection control measures.
"Most of our horses have good immune systems and were able to fight it. It tends to affect young horses worse because they have not fully built their immunity."
Kate Smith, a vet at the Kilmarnock-based practice McKenzie, Bryson and Marshall, said the centre followed diligently guidelines contained in the Horserace Betting Levy Board's code of practice on equine diseases.
"Kelburn has been brilliant. All of the horses were isolated and tested regularly to make sure that they were free of the disease.
"Sometimes the bacteria can stay in a horse's system and, while they don't appear to have any evident systems, they are still capable of spreading the disease. We had to be wary of that but Kelburn did everything by the book."
The 3,500 acre estate, near Largs, is one of Scotland most popular tourist attractions. As well as housing the riding centre, its facilities also include its renowned Secret Forest, an adventure course, a falconry centre, an animal park and miles of woodland walks. It also houses Kelburn Castle, home to the Boyle family since the 13th Century and the Earls of Glasgow since the 18th Century.
Last winter it was overwhelmed by a catastrophic landslide after heavy rain brought thousands of tonnes of rock crashing down the forested hillside, destroying the main bridge across the burn which linked centre buildings to the castle, and denying access to many of the estate's attractions.
A rescue team worked around the clock for four months to clear the devastation and rebuild the bridge. Because of access problems, all of the excavation and rebuilding work had to be done by hand, causing further delays.
Lord Glasgow said his stable staff had worked tirelessly to prevent the Strangles outbreak from having a more damaging financial impact on the centre. He also praised veterinary staff for their work.
"Strangles can be extremely expensive because, as well as the business that we lost, there are also vet bills to pay. But it was not as disastrous as it might have been because we followed all the correct procedures and we managed to bring the disease under control in a relatively short space of time.
"We were only closed for three months whereas some stables have been known to be closed for a year or more. I can't praise my staff and the veterinary team highly enough for the way they handled it."
Notes to Editors:

The secret forest includes a number of attractions including a gingerbread house, a secret grotto, a giant's castle and a crocodile swamp.
During school holidays it runs daily family fun events with seasonal themes and there are ranger guided walks and environmental themed events, provided with funding from Scottish Natural Heritage
It hosts a number of annual events including a Brazilian festival, a music festival featuring emerging bands and a Country Show. The estate has been used by event organisers to host events including Scout and Guide jamborees and an annual Shakespeare production by the Charterhouse Theatre Company.
It operates educational services, hosting trips from parties of pupils from primary, secondary and special schools. There are plans to host corporate events, private dinners and weddings at the 13th Century castle, occupied by the earl's family, and to market the estate as a film location. A pavilion, currently being renovated, will also provide a venue for private functions.
The address is Kelburn Country Estate, Fairlie, Largs, KA29 OBE. Tel: 01475 568685
For further information and high resolution photography, contact: Carlos Alba on 0141 637 6399 or 07880 505647.
Email: carlos(at)carlosalbamedia.co(dot)uk
###