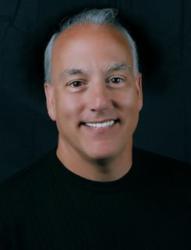 The health and well-being of caregivers is often-times worse than those for whom they are caring. We want caregivers to tell us how we can help them through a technology solution that is easy to use.
Huntersville, NC (PRWEB) May 04, 2011
May and June are joyous occasions for most people. Sadly, Mother's Day and Father's Day can be also be sad and stressful to many. Especially caregivers. According to the National Alliance on Caregiving, more than 65 million people, 29% of the U.S. population, provide care for a chronically ill, disabled or aged family member or friend during any given year and spend an average of 20 hours per week providing care for their loved one.
There are many resources available to caregivers but the system of support is fragmented. That is why Fast Forward Consulting is launching a national survey to better understand the needs of caregivers as it develops a smart phone application designed to coordinate care, bring caregiver communities together, and most importantly help ease caregiver stress and improve their health.
Caregivers can complete the short survey here: https://www.surveymonkey.com/s/BTQPSM3.
About Fast Forward
Fast Forward Consulting is an international healthcare consulting firm that works with hospitals and aging services providers in the areas of patient/resident experience and strategic marketing.
Fast Forward principal, Anthony Cirillo, FACHE, ABC has a personal mission devoted to elders and a platform of educated aging for boomers. His book Who Moved My Dentures? debunks myths about aging. He spends hundreds of hours in nursing homes entertaining and bringing joy to seniors. He has keynoted numerous long-term care and care giving conferences; has a top-rated blog devoted to educated aging choices and is a guest blogger in the field.
Mr. Cirillo is also the About.com Expert Guide for Assisted Living. A Fellow of the American College of Healthcare Executives, his article The Chief Experience Officer was one impetus behind the Cleveland Clinic's initiative to start an office of patient experience. He will be speaking at the Clinic's patient summit in late May.
###