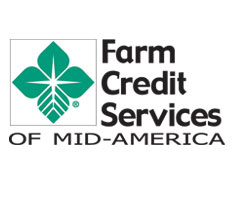 The beef cattle industry is important to our association. Over 14 percent of our total enterprise concentration – or roughly 15,000 customers – is in beef-cattle. ~ David Lynn, Senior VP
Louisville, KY (PRWEB) May 05, 2011
Hamburgers or Filets? It's a question that many are asking as the weather warms and people begin firing up their grills. Perfect timing because May is National Beef Month! This unique celebration, which began more than 40 years ago, honors the cattle producers and food marketers who produce and bring to the marketplace high quality and nutritious beef.
According to the latest agriculture census numbers, FCS's four state association of Kentucky, Ohio, Indiana and Tennessee has more than 117,300 beef farms with more than 5.82 million head of cattle. Receipts from the sale of cattle in these four states topped $17.1 billion in 2007. "Clearly, the beef cattle industry is important to our association," said David Lynn, Senior Vice President with Farm Credit Services of Mid-America. "Over 14 percent of our total enterprise concentration – or roughly 15,000 customers – is in beef-cattle."
This month, Farm Credit Services is celebrating National Beef Month by awarding $50 Texas Roadhouse Gift Certificates to those who participate in the cattle discussion on the organization's facebook page. (https://www.facebook.com/farmcreditservices) Be sure to visit often for your chance to win. And be sure to let your local cattle producers know that are appreciated by enjoying delicious beef products this spring and by joining in this great American tradition – beef month!
###