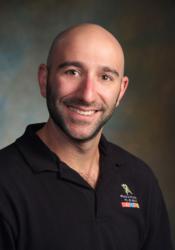 Berkeley Heights, NJ (PRWEB) May 07, 2011
Summit Medical Group is the registration and launch site for the 3rd Annual Health TREK benefitting the Joseph E. Enright Foundation. The Health TREK, a 20-mile scenic ride through Morris/Union County, will support programs raising awareness and preventing melanoma and other skin cancers.
Summit Medical Group's physical therapist Dave A. Forlander, M.S.P.T., is the Group's Team Captain. Forlander specializes in ergonomics and movement system impairments of the neck, shoulder, knee, hip, back, and foot. A fitness enthusiast, he eagerly shares his knowledge about exercise and fitness with his patients. Forlander is especially passionate about cycling, beach volleyball, and snowboarding. He welcomes opportunities like the Enright Health TREK to share his knowledge about and love of exercise.
The ride begins at 7:30 a.m. with registration at Summit Medical Group's 1 Diamond Hill Road location, launches at 8:00 a.m. and is followed by the Sun Smart festival with entertainment, prizes, massages and more. The TREK is open to riders of all ages and skill levels. Registration fee only $35 per adult, $15 for youth riders. Register, become a sponsor, or support a rider today by visiting http://www.enrightfoundation.org.
ABOUT SUMMIT MEDICAL GROUP
Providing exceptional primary and specialty care since 1929, Summit Medical Group has pioneered information technology advances with its electronic health records and electronic prescribing program. With more than 225 highly qualified healthcare providers, it serves as a unique model of healthcare in New Jersey. Through its nationally recognized award-winning customer service program, Summit Medical Group treats more than 55,000 patients per month at its Berkeley Heights campus and area satellites in Bayonne, Berkeley Heights, Millburn, Shorts Hills, Summit, Warren, and Westfield. NJBiz magazine named Summit Medical Group one of the Fifty Fastest Growing Companies in New Jersey. Summit Medical Group is a member of the American Medical Group Association For more information, visit http://www.summitmedicalgroup.com.
###