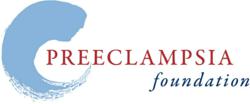 Melbourne, FL (PRWEB) May 05, 2011
May is Preeclampsia Awareness Month and will be recognized throughout the United States with The Promise Walk for Preeclampsia™, proclamations, and special events. The Governors of Virginia and Minnesota, and the Mayors of Plano and Farmer's Branch, Texas, Lansing, Mich., Arlington Heights and Elk Grove Village, Ill., San Diego and San Jose, Calif. have issued proclamations recognizing the serious crisis that lack of preeclampsia awareness creates. Bloggers across the country and in major cities are supporting a web-based public service announcement campaign. Other social media and traditional print media campaigns, as well as several communication opportunities with the March of Dimes, Babycenter, and other organizations will open the door for new audiences to learn about preeclampsia.
Twenty-three Promise Walks are being held nationwide with related activities such as guest speakers, appearances by media personalities, free blood pressure screenings, silent auctions,
raffles, and memorial events. You can register to walk, make a donation or learn more about
special events at each of these walks at http://www.promisewalk.org.
Two cities have turned their walks into optional 5K runs. Denver and Chicago will be featuring
professional timers for a 5K run, as well as the regular walk. Organizers hope to reach new
audiences with the addition of the run.
Across the country, The Promise Walk for Preeclampsia™ is taking place in: 

West Chester, Ohio
San Diego, Calif.
Irvine, Calif.
San Jose, Calif.
Denver, Colo.
Pembroke Pines, Fl.
Atlanta, Ga.
Chicago, Ill.
Indianapolis, Ind.
Ames, Iowa
Davenport, Iowa
Lansing, Mich.
Minneapolis/St. Paul, Minn.
Las Vegas, Nev.
Raleigh, N.C.
North Conway, N.H. 
Cranford, N.J.
Easton, Penn.
Dallas/Fort Worth, Texas
Abingdon, Va.
Wausau, Wis.
Madison, Wis.
Neenah, Wis.
Other awareness-building activities for the month of May include:
May 11 from 2–3 p.m. (EDT) – The Preeclampsia Foundation will be a featured guest on
the March of Dimes' Twitter-based "Pregnancy Chat" an hour-long discussion about
preeclampsia. To participate, register on Twitter and search for #pregnancychat during the
event to participate.
Week of May 2 - NewsMomsNeed, the March of Dimes official blog will feature two
members of the Preeclampsia Foundation as guest bloggers – one in English and one in
Spanish – highlighting the unique challenges faced by preeclampsia survivors in planning for
future pregnancies. The Spanish blog will be posted at blog.nacersano.org.
May 18-19, Brown University, Providence, Rhode Island – Debut of "Field of Cradles"
public art project by artist Susannah Pabot.
Survivor Shirts, specially created to duplicate the Foundation's survivor pin design by artist Melissa Muir, and "awareness ribbon" car magnets are available via the online Marketplace.
About the Preeclampsia Foundation:
The Preeclampsia Foundation is the only national nonprofit patient advocacy organization for the hypertensive disorders of pregnancy. Through their national fundraising events the Promise Walk for Preeclampsia™ and Saving Grace – A Night of Hope™, the Preeclampsia Foundation works to achieve its mission to provide patient support and education, raise public awareness, catalyze research and improve health care practices. For more information, call toll free (800) 665-9341 or visit http://www.preeclampsia.org.
The Promise Walk for Preeclampsia™ national sponsors for 2011 are Beckman Coulter Foundation, Alere and Cord Blood Registry. To join an event near you, visit http://www.promisewalk.org.
###