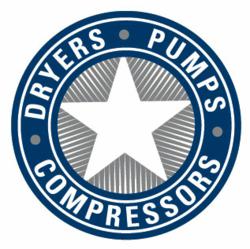 Our goal at NPC is to get ahead of this tragedy and help people start the rebuilding process
Beaumont, TX (PRWEB) May 04, 2011
National Pump and Compressor (NPC) announced today that they will place on standby or re-position their extensive selection of pumps and compressors in response to the high demand for industrial machines as a result of another year of record spring thaw floods in the mid-west and lower Mississippi valley.
"We're witnessing massive flooding and widespread destruction on a record scale" stated Johnny Norwood, National Account Manager at National Pump and Compressor. He continues: "Our goal at NPC is to get ahead of this tragedy and help people start the rebuilding process – sometimes it's just a matter of helping to bypass or divert excessive water. In more seriously affected communities, our just-in-time pump deliveries will replace much needed water distribution and sewer bypass systems."
NPC is well known as the go-to supplier in energy circles, particularly within the petro-chemical and refinery sectors. More recently, they have expanded their reach into the server bypass markets as cities rebuild and improve their infrastructure as part of the ongoing efforts of municipalities to modernize city services.
About National Pump and Compressor:
National Pump and Compressor (NPC) is a leading provider of pumps, compressors, dryers and related equipment for the industrial, petrochemical, refinery, construction, marine, oilfield, municipal, environmental and mining industries. Headquartered in Beaumont, Texas, NPC has 29 locations strategically located throughout the United States to better service our customers. We pride ourselves on providing custom solutions that fit our customers' specific requirements.
We understand that equipment needs are never one-size-fits-all and that they usually vary greatly among industries and even individual projects. That's why we work closely with our customers to determine the best equipment for the job. Our 24-hour service ensures minimal downtime, and we'll also tailor a rental or sales structure that fits your budget. Visit http://www.npcrents.com for more information.
CONTACT:
National Pump and Compressor: Johnny B. Norwood at 409.980.7000
# # #