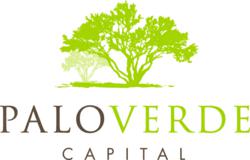 Clearly, today's institutional and accredited investors expect more from the investor experience.
Scottsdale, AZ (PRWEB) May 04, 2011
Palo Verde Capital announced that Robert J. Boulware, former CEO of ING Funds Distributor, has accepted a partnership offer with the firm, effective immediately. The announcement was made by Tony Stacy, founder and Managing Partner of Palo Verde Capital.
Mr. Boulware joins Palo Verde Capital as Chairman of the investment committee and will assist the firm in defining corporate strategy, as well as identify new fund opportunities. "Attracting the leadership skills of an industry veteran like Bob speaks well as to where we are as a firm and where we sit in the industry," said Mr. Stacy. "Tapping Bob's experience and intellect, we are confident we can continue to deliver results at a level that will continue to set us apart in a crowded industry."
"Clearly, today's investors expect more from the investor experience. Palo Verde has done a magnificent job recognizing the needs of affluent investors, advisors and institutions and has built an investment philosophy around the single most important concept of managing money…nothing trumps absolute performance," said Mr. Boulware. "Having the opportunity to experience growing the ING platform from a $50 million investment into a $110 billion fund complex was an exhilarating ride. With all of the changes going on in the industry, I believe this opportunity has remarkable parallels. In fact, in many ways, Palo Verde Capital is in an even better position to exceed the expectations of investors."
About Robert J. Boulware
Bob Boulware is a respected veteran of the financial services industry, serving as Board Member, C-Level executive and institutional investor for more than 25 years. He is the former President and Chief Executive Officer of ING Funds Distributor, LLC. In that role, he managed the sale and marketing of both open- and closed-end mutual funds in the U.S., serving retail funds, variable annuity and worksite platforms. Mr. Boulware's experience also includes executive and management positions with WESAV Financial, Bank of America and Western Savings. He sits on the board of several public and private companies and currently serves on the investment committee for GAINSCO and the Met Life Trust.
About Palo Verde Capital
Founded in 2008, Palo Verde Capital is a leading multi-strategy alternative investment manager, providing disciplined investment management in a transparent, process-driven environment to institutional and accredited investors. Fully-transparent and fully reporting, the firm is committed to creating long-term value through experienced, skill-based investment management. The investment philosophy of the firm is centered on the concept of yielding absolute returns, regardless of overall market conditions or performance. For more information, visit: http://www.pvfunds.com
###