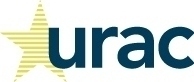 Washington, DC (PRWEB) May 03, 2011
URAC announced today that a distinguished panel of judges has selected 20 finalists for its 2011 Awards for Best Practices in Health Care Consumer Empowerment and Protection. The competition drew entries from across the nation. The finalists will be honored during URAC's 12th Annual Quality Summit, October 4-6, 2011 in Chicago, IL. The awards honor programs in two areas: Consumer Decision-Making and Consumer Health Improvement.
"In a time of historic change in the health care industry, the Best Practices Awards provide an opportunity for leaders in health care to focus attention on those organizations who are delivering on the mission to advance consumer protection and empowerment," said Alan P. Spielman, President and CEO of URAC. "URAC is honored to share these programs and raise awareness of innovative approaches to health care delivery and management that can be replicated across the industry."
Finalists in the 2011 URAC Best Practices Awards competition are:

Capital BlueCross – "Better Health Works for Everyone!"
CarePartners Plus – "Charting a Path to Patient-Centered Quality & Cost Improvements"
Catalyst Rx – "Empowering Members with Vital Information on Lower Cost Drug Alternatives"
Centene Corporation – "RSV Prevention and Management Program"
Cigna – "Bipolar Medication Adherence"
Coventry Health Care Workers Compensation Services – "Narcotics Management - The Art of Leading the Way"
CVS Caremark – "CVS Caremark's Pharmacy Advisor"
Healthways and Medco Health Solutions, Inc. – "DM and PBM Integrated Services Increase Participant Engagement Rates"
Kaiser Permanente Northern California and Gordon and Betty Moore Foundation– "Journey for Sepsis Mortality Reduction"
Medco Health Solutions, Inc. – "A Specialist Pharmacist Care Model for Improving Medication Adherence"
Nurse Response – "Medication Adherence for Medicaid Members with Serious and Persistent Mental Illness"
Palmetto Primary Care Physicians – "Quality Improvement and Cost Savings through Patient Centered Medical Home"
Patient Engagement Systems – "Automating Provider Patient Communications to Improve Chronic Care Outcomes"
PsycHealth, Ltd., Family Health Network and Unified Physicians Network – "Medical Follow-Up After Psychiatric Discharge"
TriWest Healthcare Alliance – "Tobacco Cessation Interventions in a Telephonic Disease Management Program"
TriWest Healthcare Alliance – "TRICARE Assistance Program"
United Healthcare – "The Diabetes Health Plan"
WellPoint, Inc. – "Emergency Room Utilization Management Initiative"
WellPoint, Inc. – "Incremental Effectiveness of a Member-Messaging Program"
WellPoint, Inc. and American Imaging Management – "Imaging Cost and Quality Program"
Award entries detailed innovative and proven programs from health care provider practices, health information/decision support, health management, pharmacy management and workers' compensation companies as well as health plans and health networks. More than twenty of the nation's foremost thought leaders in health care judged the entries based on criteria established by URAC, the nation's leading health accreditation organization.
Finalists are invited to present their winning programs at URAC's 12th Annual Quality Summit. During a special event at the conference, Gold, Silver and Bronze awards, as well as Honorable Mention awards will be presented in six organization categories. In addition, Platinum award winners will be announced in the two topic categories.
For complete conference details and to register for URAC's 12th Annual Quality Summit, October 4-6, 2011 in Chicago, IL, go to http://www.urac.org/12thAnnualSummit/12thAnnualSummit.asp.
About URAC
URAC, an independent, nonprofit organization, is well-known as a leader in promoting health care quality through its accreditation, education and measurement programs. URAC offers a wide range of quality benchmarking programs and services that keep pace with the rapid changes in the health care system, and provide a symbol of excellence for organizations to validate their commitment to quality and accountability. Through its broad-based governance structure and an inclusive standards development process, URAC ensures that all stakeholders are represented in establishing meaningful quality measures for the entire health care industry. For more information, visit http://www.urac.org.
###