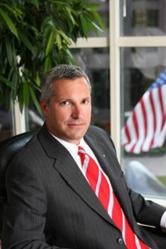 I have no doubt that the U.S. Supreme Court will take this case up for review and that ultimately, the decision of the California Supreme Court will be reversed. No even-minded jurist would let this opinion stand.
San Francisco, CA (Vocus/PRWEB) May 05, 2011
"I have no doubt the U.S. Supreme Court will take up the review of the People v. Diaz case, and I think that ultimately the decision of the California Supreme Court will be reversed," says Stephen P. Naratil, of the Law Offices of Stephen P. Naratil. Naratil says that the California opinion is so flawed and illogical, that no even-minded jurist would let this opinion stand.
At issue is whether previous court rulings which have reduced expectations of privacy at arrest should be used as precedent in determining the issues relating to expectations of privacy of information which is stored within mobile phones and smart phone devices. Clearly, the amount of information that can be stored in one's pocket or in a box on the passenger seat doesn't in any way compare to the amount or type of information that can be stored in a smart phone. Yet, the court, in rendering its ruling, focused on the cell phone being personal property of the arrestee, and applying precedent from previous cases, ruled that the cell phone and its content was also subject to search by police officers. In other words, the Court didn't differentiate the device itself from the personal and likely private information stored within the device.
According to Naratil, the court used three cases as precedent, United States v. Robinson (1973) 414 U.S. 218, United States v. Edwards (1974) 415 U.S. 80, and United States v. Chadwick (1977) 433 U.S. 1, to resolve the issue of whether the search of Diaz's text message folder was valid as a search incident to a lawful arrest. Diaz argued that the search "was too remote in time" to qualify as a valid search. In Robinson, the police found drugs in a crumpled up pack of cigarettes in the arrestee's pocket at time of arrest. The Edwards case dealt with the search of the defendant's clothing after an arrest. The court distinguished those cases from Chadwick, where a footlocker was searched some 90 minutes after an arrest. "The court," says Naratil "reasoned that a cell phone, on the person of the defendant, is akin to a cigarette pack and that of a personal search of clothing, that it (the cell phone) was personal property... immediately associated with (his) person."
Naratil contends that the Dissenting Opinion, written by Justice Werdegar, and joined by Justice Moreno, is right on the money in its analysis. "The dissent," says Naratil, "rightly focuses on the device itself and its ability to hold large amounts of personal information, unlike a cigarette pack. Justice Werdegar wrote that the majority opinion would allow police, with no showing of exigency, to rummage at leisure through the wealth of personal and business information that could be carried on a mobile phone or handheld computer merely because the device was taken from an arrestee's person."
There doesn't seem to be much confidence emanating from within the remainder of the California Supreme Court on this decision. Only a small majority voted in favor of the cell phone content search ruling. Both concurring and dissenting opinions provide strong basis for this ruling being reviewed by the U.S. Supreme Court. The California Supreme Court Justices, from both the concurring and dissenting sides in this case acknowledge that previous rulings relating to searchable items on or near the arrestee at time of arrest need to be reevaluated given modern technology. Acting Court Justice Kennard, in his concurring opinion on staying with precedence, went as far as to say 'I join the majority... even when there are reasons to anticipate that (the court) might reconsider, or create an exception to, a rule of law that it has established."
All that is needed to overturn the decision is five justices, says Naratil, and he feels confident that U.S. Supreme Court Justices Ginsburg, Sotomayor, Kagan, and Breyer would vote to overturn. All that is needed, according to Naratil, is one justice out of Scalia, Kennedy, Thomas, Alito and Roberts to vote against the decision. "And," says Naratil, "I believe at least one of them will do just that."
Stephen Naratil has been a practicing criminal attorney, defense attorney and DUI attorney for more than 14 years and is Legal Analyst on NBC regarding the Jon Benet Ramsey case and the Scott Dyleski Trial. He has been interviewed on ABC, CBS and Fox News. Click here to see Stephen Naratil's media interviews. He has been nationally recognized as the lawyer people turn to when they or their loved ones are in trouble. Mr. Naratil has handled all types of cases in both State and Federal court, and handles all types of criminal matters.
He practices law in Oakland, San Francisco and Vallejo/Benicia, California. In San Francisco, please call 415-829-5210. In Oakland, call 510-250-0707. In Contra Costa County, call 925-658-5577. In Solano County, call 707-361-4095. Stephen P. Naratil can be contacted at any time, 24 hours a day/7 days per week at 877-41-SN-LAW (877-417-6529). Primary mailing address: 601 1st Street, Suite 250B, Benicia CA 94510, Telephone: 707-361-4095, FAX: 707-747-6610. His San Francisco office is located at 71 Stevenson St., Suite 400, San Francisco CA 94105 Telephone: 415-829-5210. Visit his website here.
# # #