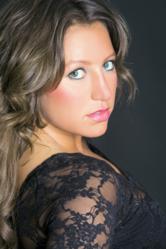 NJ (PRWEB) May 05, 2011
Jackie Madden, star of VH1's 2010 series "You're Cut Off" is a rising artist who is proving that there is life after a reality series. Her latest song, "Falling," landed her the title of #2 Billboard Breakout Artist on the Dance Chart. Jackie has now made it into the Top 40 at #39 on the Billboard Top 40 Dance Club/Play Chart (April 2011). The song is produced by world-renowned producers Mike Rizzo (nominated for a 2010 Grammy) and Stephen "Mr. Mig" Migliori of Global Groove Productions /AudioMaxx Studios in Cherry Hill, N.J., who have worked with such notables as Britney Spears, Jewel, Taylor Swift, Beyonce, Kylie Minogue and others. The accompanying video to "Falling" video is set to be released in May 2011.
Jackie is a talented singer, songwriter, actress and dancer, who started performing when she was only 3 years old. She is a trained dancer. "The reality show was a great foundation for my career," she said, "I acquired many dedicated fans, but now I'm really living out my dream - writing songs, singing and performing." Jackie has over 30,000 followers on Twitter. She has also started her own record label, JEM Recordings, which she hopes to develop into one of the leading independent record labels.
On the VH1 show "You're Cut Off" Jackie was portrayed as a princess. Though the pretty princess image remains, she has now shown she is a strong songstress and recording artist as well. "You're Cut Off" is now playing with huge success to TV viewers in the UK and Sweden and can also be found on the web. Jackie has also appeared in the independent film "An Affirmative Act."
Since Jackie's song entered the Billboard Dance Chart, it is being played on many of the biggest dance radio stations across the country, including the Clear Channel Radio Station "Club Phusion." Jackie's song "Falling" can currently be heard throughout the US on many radio stations. It is available on ITunes and most music sites. She is on a radio tour now and will be performing throughout the country beginning the summer of 2011. For more information visit her website at http://www.jaquelinemadden.com and follow her on Twitter @TheJackieMadden.
# # #