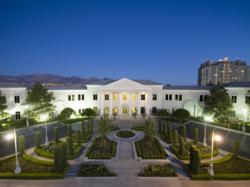 We're strong proponents of stem cell banking, believing stem cell intervention may well be part of the preventive health and treatment of disease spectrum in the future.
Las Vegas, NV (PRWEB) May 24, 2011
Stem cell banking is now available through every Cenegenics® Medical Institute center for both patients and non-patients, announced the global leader in age management medicine today. Banking peripheral blood stem cells—the best stem cell harvesting method to date that takes a sample of blood and stores the cells—may play a major role in preventive medicine in the next decade. With that, stem cell banking could prove the insurance policy Americans need to treat future diseases, from diabetes and cancer to Alzheimer's, spinal injuries and others.
Offering the stem cell banking service is right in step with Cenegenics' proactive medical approach. Since their 1997 inception, Cenegenics' focus has been to help patients optimize health and manage the aging process rather than waiting for disease to appear.
"We're strong proponents of stem cell banking, believing stem cell intervention may well be part of the preventive health and treatment of disease spectrum in the future. If this field of endeavor continues to show promise as it does for medicine, then everyone at the earliest age—beginning with umbilical cells from newborns as a potential storage bank for all family members—should be banking healthy cells. Aging diminishes stem cell replication and types of stem cells, which is why stem cells are best when taken younger," Dr. Robert D. Willix, Jr. said.
Willix is a former cardiovascular surgeon and chief medical officer of Cenegenics Las Vegas as well as chief medical officer/CEO of Cenegenics Boca Raton.
Per Willix, banking healthy cells is indeed the key. When disease strikes, it hits stem cells first. So if a person already has cancer, his/her stem cells aren't going to be effective as they would have been.
"Having your own cells stored means not waiting for an available donor who matches yours, no potential rejection factor, no drugs needed to fight that rejection and no exorbitant cost," Willix said.
Currently, Cenegenics is an intermediary, banking stem cells with AssureImmune, a science-based company in Boca Raton, Florida, specializing in collecting, testing, banking healthy adult stem cells from peripheral blood of adults and umbilical cord blood. On the horizon is the potential for banking cells obtained via liposuction or skin harvesting—techniques currently being tested.
For more information about Cenegenics, please visit their site. You can register for quick access to the online Healthy Aging Kit: informative Guide to Healthy Aging, Executive Summary and media excerpts.
For more information about Cenegenics' highly regarded, CME-accredited Physician Training & Certification in Age Management Medicine, please visit their nonprofit Cenegenics Education and Research Foundation site for a compelling Physician Information Kit.
To schedule an interview, please contact Ann Castro, Cenegenics Director of Media Relations: 702.953.1588.
About Cenegenics
Cenegenics® Medical Institute, recognized leading authority in age management medicine, has two centers in Las Vegas, Nevada, as well as centers in Charleston, South Carolina; Boca Raton, Florida; Dallas, Texas; Arlington, Texas; Atlanta, Georgia; Chicago, Illinois; Beverly Hills, California; Philadelphia, Pennsylvania; Washington, DC; New York City, NY; Tulsa, OK; Jacksonville, FL; Atlantic City, NJ; Houston,TX; Denver, CO. Additional centers are scheduled to open in other major metropolitan areas in the near future. With an established presence in the medical community, Cenegenics uses a proactive approach based on solid science and comprehensive evaluation. Their established protocols have been recognized as the next generation of medical science, capturing global attention. Cenegenics offers CME-accredited physician training and certification opportunities in age management medicine via the nonprofit Cenegenics Education and Research Foundation (CERF). Headquartered in Las Vegas, Cenegenics serves more than 20,000 patients worldwide—2,000 are physicians and their families.
###