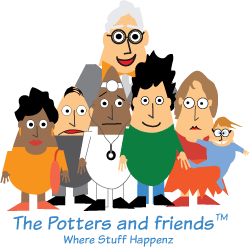 San Francisco, CA (PRWEB) May 04, 2011
Kevin Dunn, Trustnode CEO and co-founder, today announced that the Company received funding from The Band of Angels. Trustnode is the creator of an online, interactive benefits education and enrollment platform for those involved in the provision and sale of voluntary group insurance products.
"Trustnode helps consumers make sense of complicated insurance products and, in doing so, it will lead to better health choices; this is an example of a software company that promises to improve people's health while saving them money. It's this kind of innovative idea that excited the members of the Band and led to this financing and support," said Dr. Ian Sobieski, Managing Director of the Band of Angels.
"We're thrilled to be among the select group of technology companies that have received funding from the Band of Angels -- Silicon Valley's oldest seed funding organization. Receiving funding from this renowned angel investor validates both our technology approach and business model. That we've been vetted by a group composed entirely of executives from leading high tech companies furthers our credibility with our clients and prospects, which include insurance companies, employers, and benefits brokers. We anticipate our new status will have a positive impact on our marketing efforts," said Mr. Dunn.
The Band of Angels is a group of 130 current and former high tech company founders and executives from companies including Symantec, Logitech, National Semiconductor, Sun Microsystems, Hewlett Packard, and Intuit. The Band has seeded more than 225 companies, with 50 profitable M&A exits and nine Nasdaq IPOs. The Band meets monthly to evaluate early stage deals selected from the 50+ soliciting the opportunity each month. Additional information about The Band of Angels may be found http://www.bandangels.com.
About Trustnode
Trustnode is the creator of an online, interactive benefits education and enrollment platform driven by The Potters and Friends™, a cast of programmable, animated cartoon characters linked to an insurance knowledgebase. The Trustnode platform enables insurance carriers and agents, benefits brokers, and employers to quickly and easily provide a personalized online experience that more effectively engages employees in the benefits enrollment process. Additional information is available at http://www.Trustnode.com.
###